More and more new eateries are popping out around Singapore and which of these you noticed? From the famous cheese pulling toast to the eggiest cake or matcha mango latte, let's check these out!
This viral cheese toast is finally here. Located at VivoCity and Somerset, many had to try them up and are returning for more. Available in 4 flavors - Original Cheese, Strawberry Cheese, Charcoal Cheese, and Chocolate Cheese; how long could you pull the cheese? Try them out today!
One of the most known egg cakes originated from Taiwan, soft texture, fragrant eggy taste and most importantly they are freshly baked daily. Made all from the egg and without a single drop of water, all you get is a jiggly and fragrantly good piece of egg cake from Original Cake!


3. Oh My Mango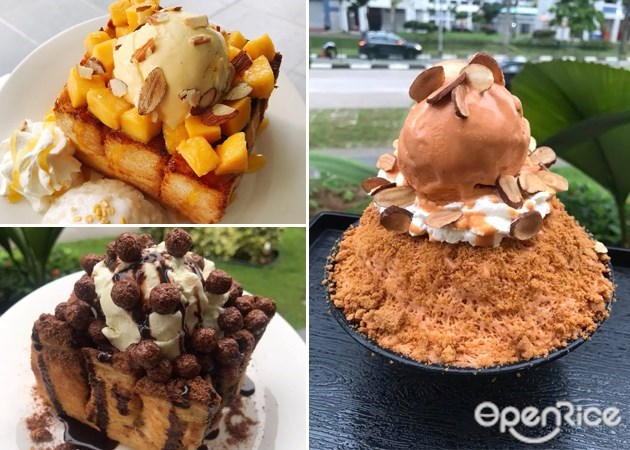 A new dessert café specializing in Thai style sweet treats, come here for the Shibuya toasts, bingsu, Thai milk tea and more from the menu. A wide array of choices for the Shibuya toasts – from banana caramel, thai milk tea toast, fresh mango toast, matcha green tea toast and more!



Sells bubble tea, they are located at The Clementi Mall and it is originated from Taiwan too. A nice color gradient in every cup, many enjoyed the Uji Matcha beverage. Uses high-grade matcha and premium fresh milk from Japan, surely one of the best bubble milk teas to try!
5. Moosh Softserve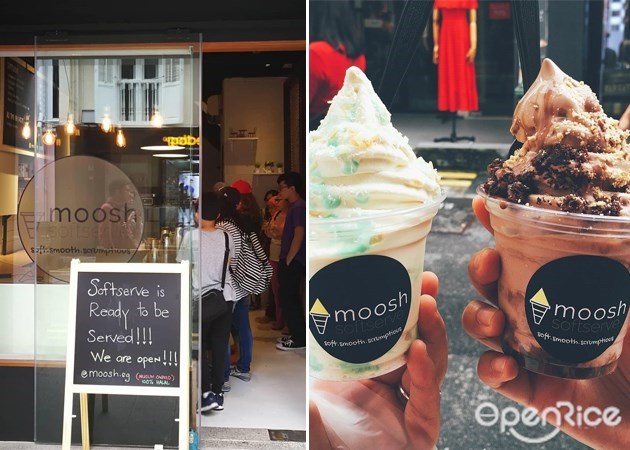 Located at Haji Lane, come and enjoy Moosh Softserve especially when it is scorching hot out there. Comes in 2 serving sizes, come here for some local favorite of 'Ondeh-ondeh' flavor or the Nutella Brownies Cheesecake softserve flavor, pick some of your favorite toppings and you'll get to taste how good it is!


6. Kazo Singapore

Come here and get your cream puff and polo buns that are pretty famous back in Taiwan. Aplenty of delicious options to select from, go ahead and order the famous Kazu Kazu Cream Puff. Cheese tarts and the organic soy milk too worth the try!