Nyonya food is always worth a try as you will taste sweet, sour, salty and spicy all at once as Nyonya food is a unique blend of Chinese, Malay and other Southeast Asian cultures. Here are 5 of the restaurant recommendation for you to fix yoru craving, Click on the link below to find out more:

1. Cherki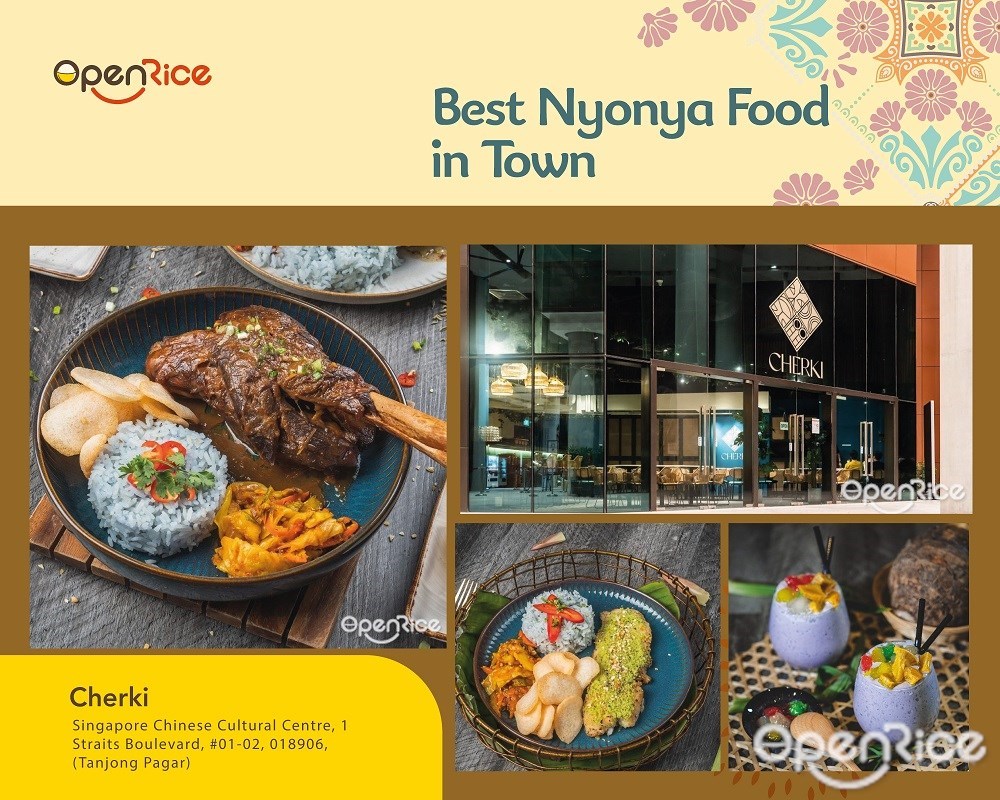 Born in the era of the COVID 19 pandemic, Cherki emerges as a casual gastropub that allows all customers to unwind and destress with delectable food and creative cocktails. A boutique restaurant bar serving up modern Peranakan food and craft cocktails that are perfect for the modern eater. The Restaurant source fresh and locally sourced ingredients, letting the bartenders know that they believe in the freshest of foods. Cherki also have a number of rotating drinks menus. Whether you're an office worker looking for a place to relax and enjoy, a foodie looking for the best burgers and cocktails in town, or a tourist looking to munch on an afternoon dip, Cherki is the place to go. Be sure to try out their signature dishes such as Foie Gras Duck Confit Fried Rice, Laksa Lobster Linguin, e Otah Egg Custard & Sambal Lava Eggs with Petai.
Booking are strongly recommended. Make your booking today: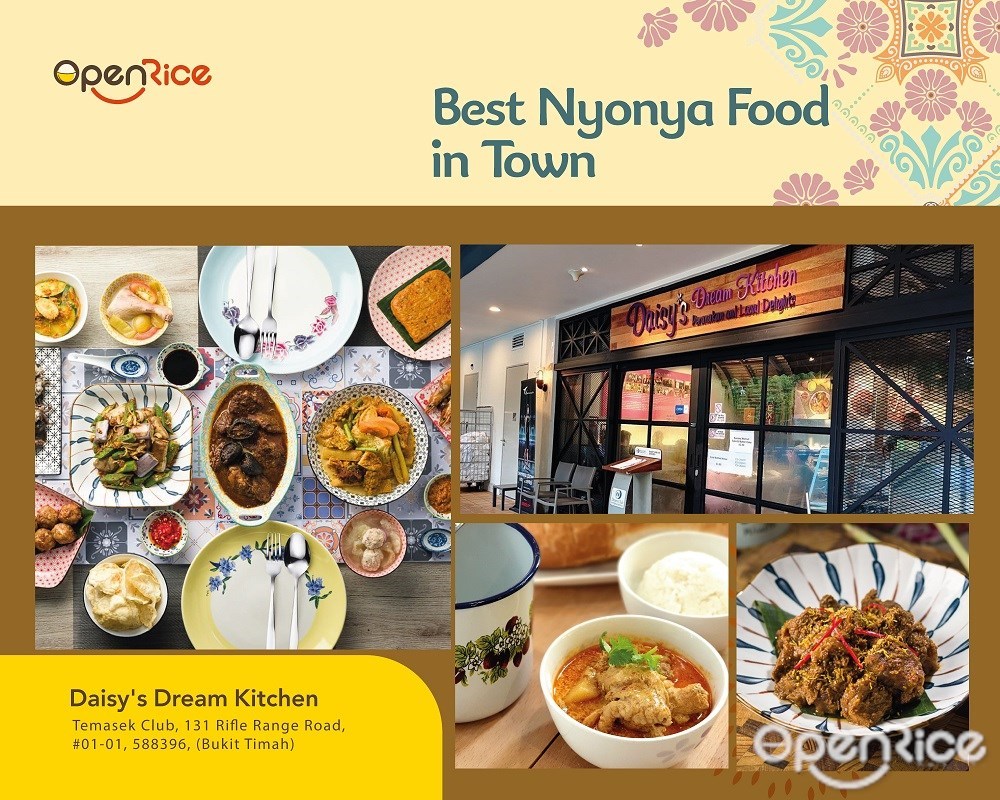 Located at Temasek Club, Daisy's Dream Kitchen Upbringing the culture and history of Peranakan through serving a table of home-cooking Peranakan dishes in a cozy and comfortable dining environment.The Founder of the restaurant- Daisy, had always dreamed of opening her own eatery. She was having breakfast at Tiong Bahru Market eight years ago when she stumbled upon a vacant stall for rent and at age 60, her dream came true.These home signature recipes have been handed down for the past two generations. A Must try dishes on the menu are the Babi Buah Keluak, Sayur Lodeh, Babi Ponteh, Black Ink Sotong, Assam Batang and the all time favourite Otah. A meal are not complete without a dessert, be sure to try out the Chendol with Attap Chee, Pulut Hitam & Bobo Cha Cha to end a great journey of the peranakan food dining experience.
Gather your family and friends for a scrumptious Peranakan dinner, Booking available at: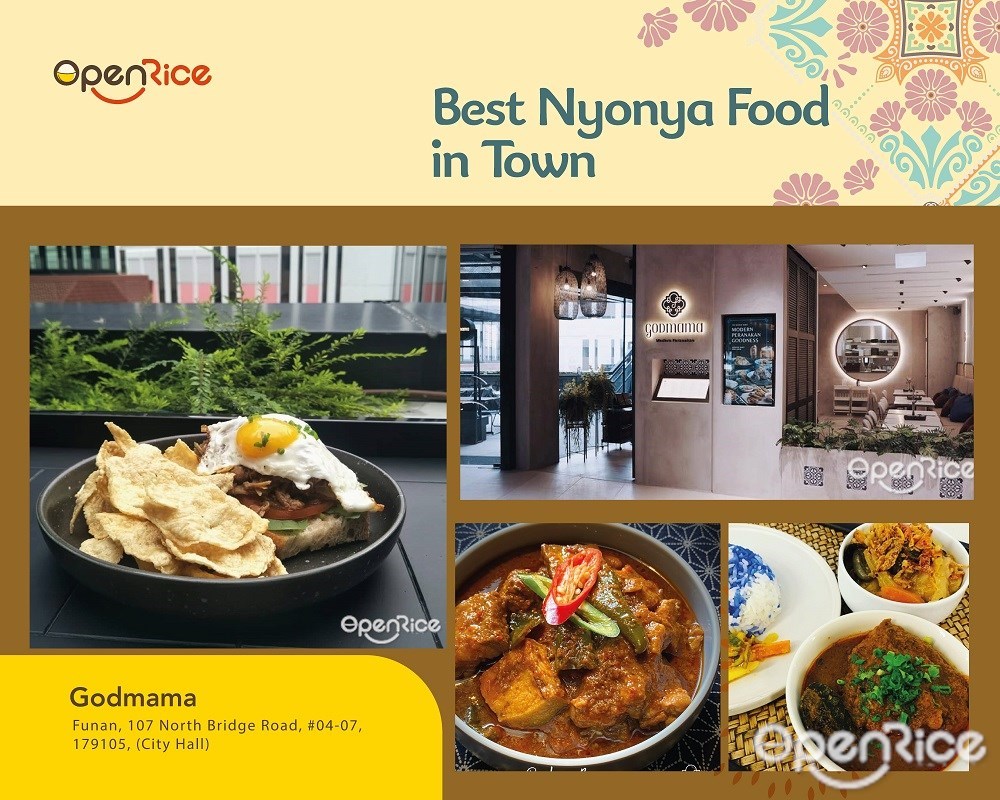 Located in Funan, the latest lifestyle destination in the heart of the Civic District, Godmama is a modern Peranakan restaurant in Singapore for guests who are looking for an uplifting and lively dining experience. Offering a contemporary setting with both indoor and alfresco dining options, Godmama delivers both authentic Nyonya cuisine and innovative Peranakan food creations in a vibrant atmosphere. Godmama is built on the belief that food plays the important role of bringing people together in a way that goes beyond just satiating appetites. Godmama is the perfect place to experience all that the Peranakan culture has to offer – bold colours, intense flavors and the warmness of family. Do try out the Babi Assam Baked Eggs, Buah Keluak Bolognese Pasta & All Star Egg Skin Popiah.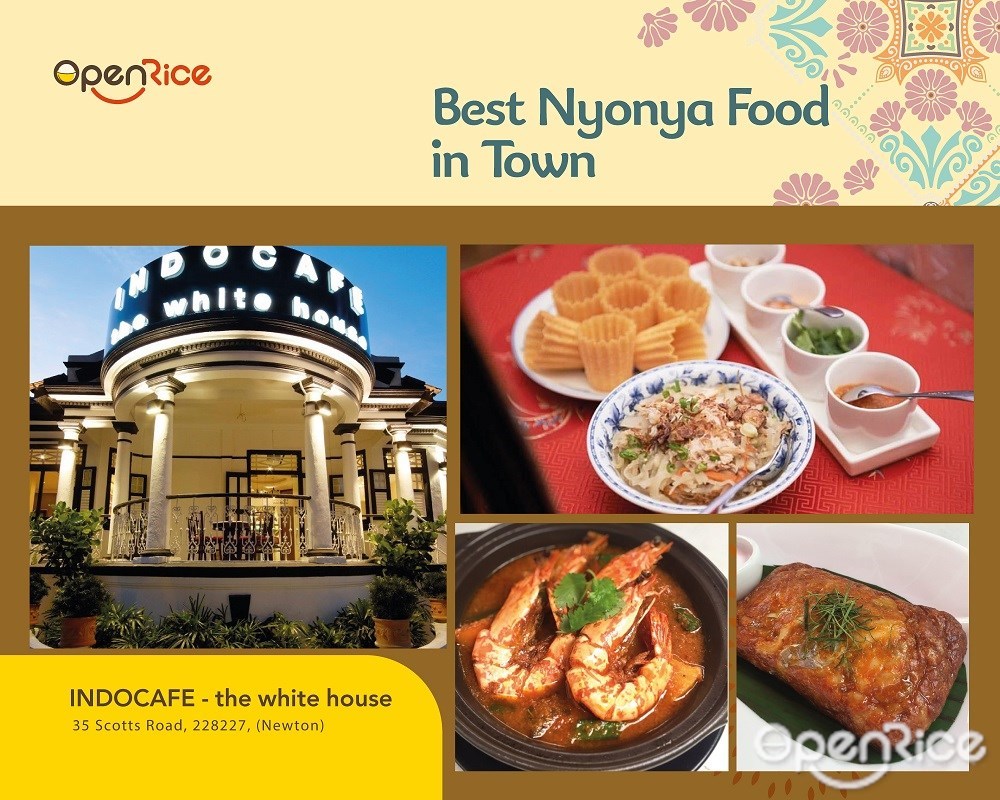 Located in Scotts Road (Newton), you'll never miss to see a majestic black and white colonial bungalow serving contemporary sumptuous Straits Peran, INDOCAFE- The White House is one of a must-go place if you are looking forward to fix your craving of authentic Peranakan cuisine. Inspired by the exotic flavors of the spice-rich straits regions for an epicurean pleasure. Be it a Gatherings or business meeting, the cozy, relaxed ambiance with a touch of Peranakan art will definitely up bring the overall dining experience. Be sure to try out the Bakwan Kepiting – a homemade minced pork & crab meatballs soup served with mushroom & bamboo shoots, and the signature INDOCAFE Beef Rendang where the beef cheeks are slow-cooked in their special blend of spices. Laksa Lemak Udang is a must-try too where noodles in coconut milk and fish broth are served with tiger prawn.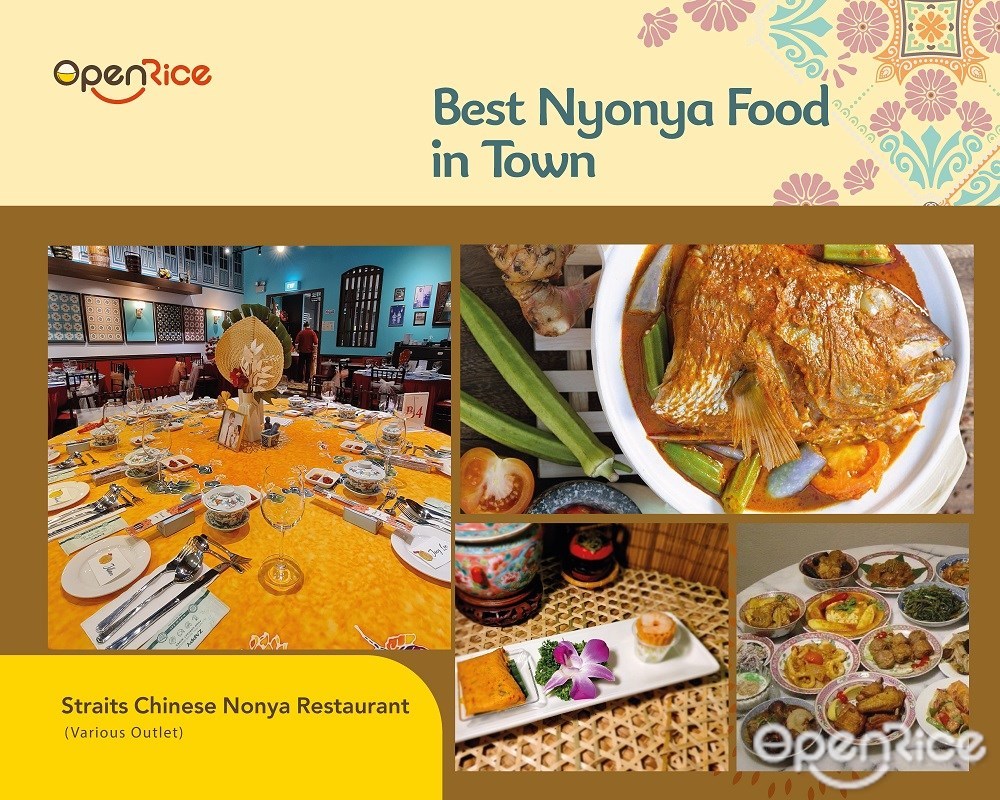 Straits Chinese Restaurant by Guan Hoe Soon (1953) is the oldest Nyonya Restaurant in Singapore. Using secret recipes handed down through our generations, all the dishes in the menu had been preserving closely to our original taste of Authentic Peranakan cuisine and by only using the freshest ingredients and select choices of spices. The event spaces provide alternative hotel-styled events for wedding couples or company events who are looking for value for money packages at reasonable prices. The restaurant has served many satisfied media celebrities, dignitaries, couples, and customers locally and globally. The restaurant also provide buffet catering for corporates and homes' special occasions too. Dining here will delight you and your friends with our authentic Peranakan affair. Be sure to try out the Ayam Buah Keluak and Curry Fish Head.
Reservations are strongly recommended. Booking available below: