From hawker stalls offering delectable local dishes to trendy cafes & Modern Restaurant that offers international cuisines with a fusion twist, Bugis satisfies every palate with its mouthwatering gastronomic offerings. Follow our footsteps as we bring you into the vibrant side of Singapore for a Bugis Food Hunting Journey.
1.LeBar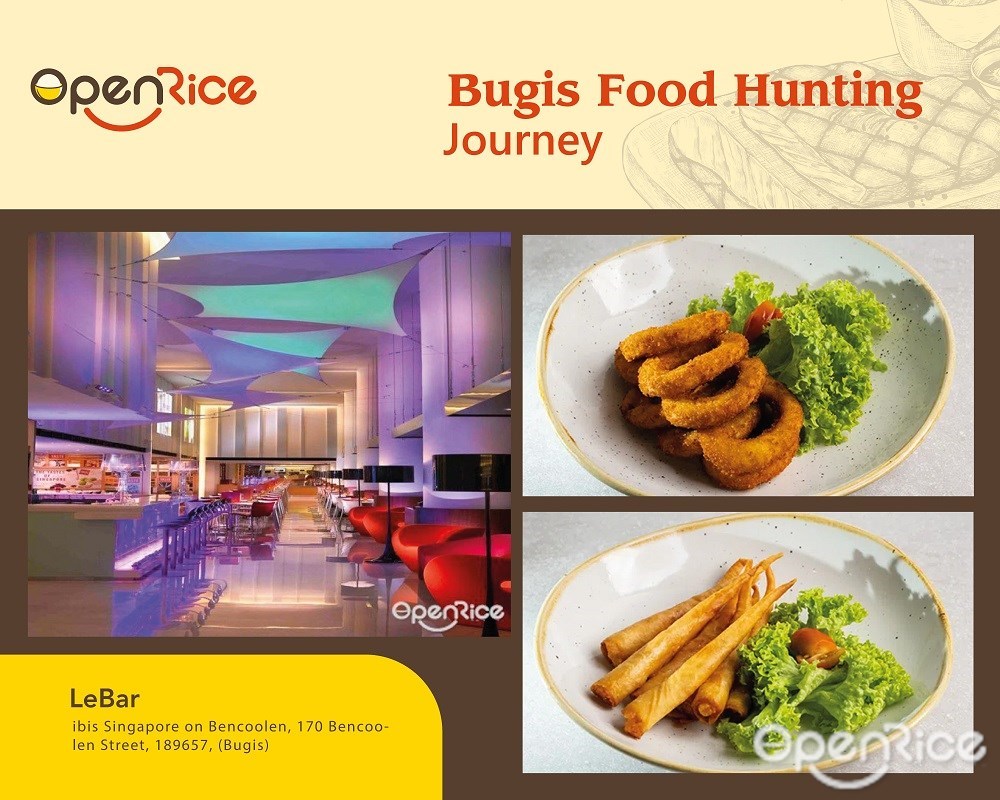 Nestle within the multi-award-winning ibis Singapore on Bencoolen, where located in the heart of Singapore's shopping district of Bugis and business area, LeBar is a restaurant for food enthusiasts, offering an array of mouthwatering dishes from local delicacies to an impressive selection of international cuisines, featuring tantalizing dishes from Chinese, Japanese, Thai, and Indian origins. The diversity of flavours promises to satisfy any palate. Be sure to try out few of their signature dishes such as Raspberry Gochujang Crispy Chicken, Burrata Cheese, Crusted Barramundi with Pomme Puree and Citrus Beurre Blac, Fish N Chips, and Truffle Sirloin Steak with French Fries. The inviting atmosphere, scrumptious food, and friendly staff make it a favourite among locals and visitors alike. LeBar also serves up a fine selection of wines and beers, as well as a fully stocked bar to quench your thirst.
Reservations are strongly recommended. Make Your Table Booking Today:
https://s.openrice.com/eKKSB01PEW200~uxhpeNw
2.Cantina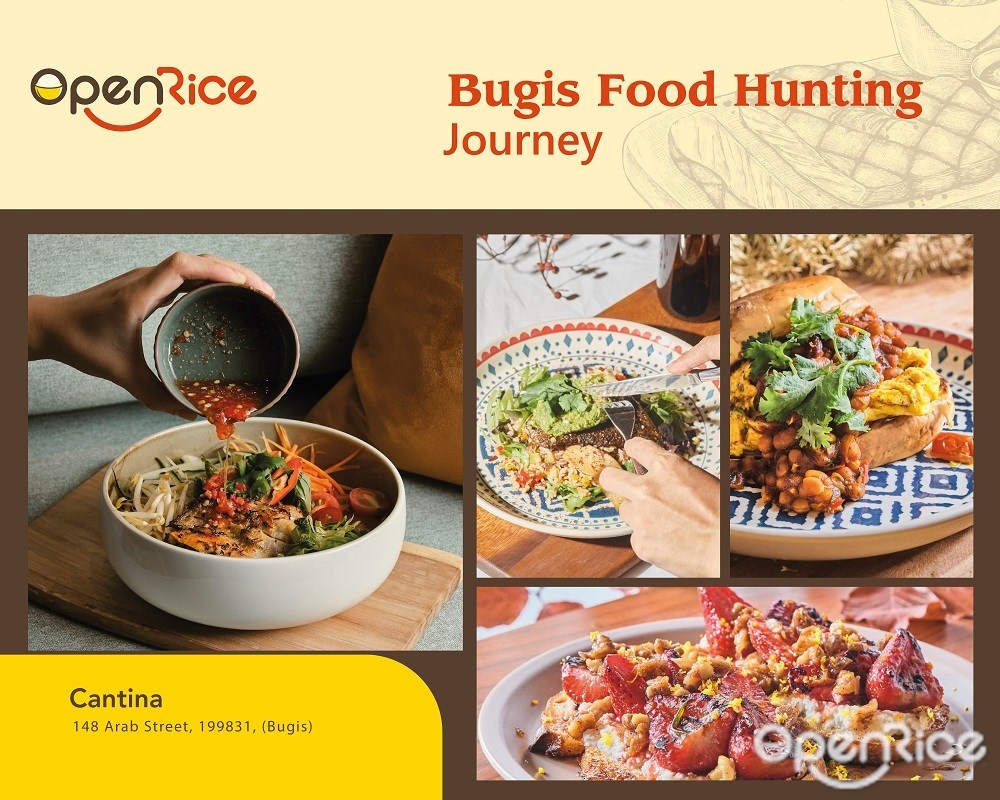 Nestled in the heart of Singapore's iconic Kampong Glam, Cantina is a unique cafe that embraces an Asian Farm to Table concept with a mission to support local producers, reduce food wastage, and deliver mouthwatering flavours without any fuss. The dishes they serve are a delightful fusion of the chef's diverse background, unique experiences, and exciting travels. Their commitment to using locally sourced ingredients ensures a fresh and sustainable culinary experience. And the best part? The flavours are simply exceptional, offering a tantalizing journey for your taste buds. The Must-Try Signature dishes include Baklava Ricotta French Toast, Roasted Balado Barra, Garlic & Pumpkin Roasted Hummus, and Soy Mayo Chicken Onigiri Bites. Come and savour their delightful creations while supporting a culinary initiative that values the community and the planet.
Reservations are strongly recommended. Make Your Table Booking Today:
https://s.openrice.com/eKKSB019ia200~uxhpeNw
3.Seasons Coconut Chicken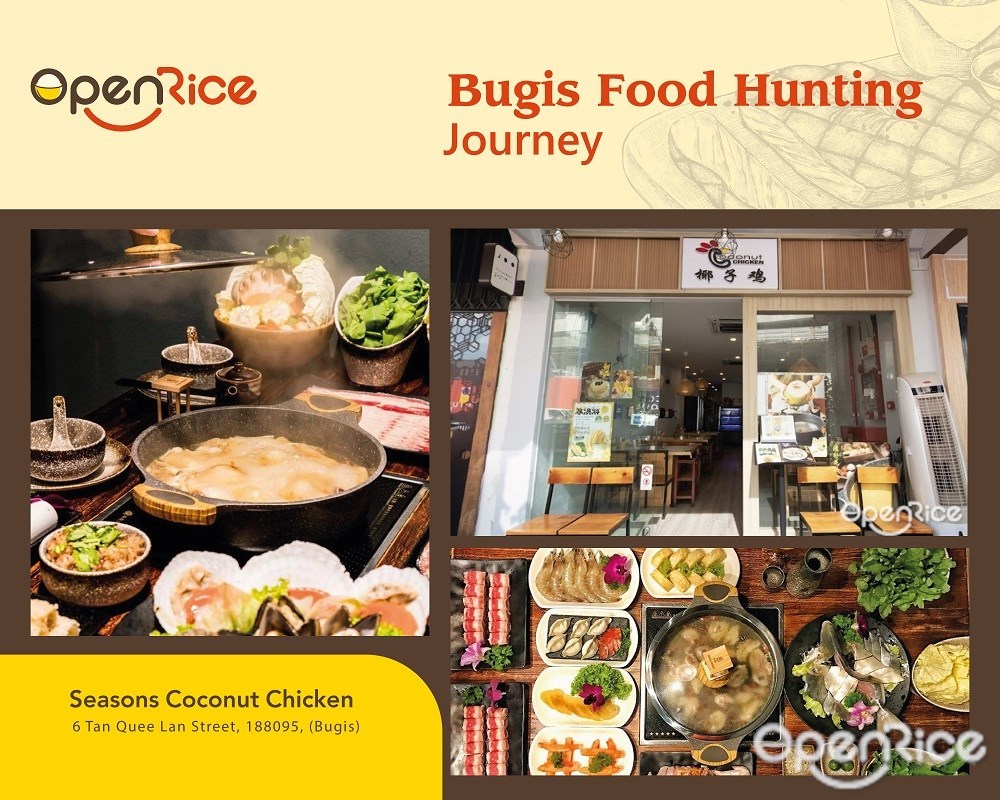 Nestle at 6 Tan Quee Lan Street, Seasons Coconut Chicken are famous for being the first to introduce a healthy choice of Chinese steamboat, offering a guarantee of savouring the finest and most authentic premium seafood hotpot in a clean and hygienic setting. Choose from a variety of delectable soup bases, each was prepared with care to bring out the true essence of flavours. Their menu boasts a rich selection of fresh and high-quality ingredients, ensuring an unparalleled culinary journey with every visit. They also prepared an extensive array of in-house special dipping sauces, carefully crafted to complement and enhance the taste of your chosen dishes. Be sure to try out the Nourishing Maw Chicken Soup Base, Bamboo Fungus Coconut Chicken Soup Base, and Seafood Mix with Coconut Chicken Soup Base. If you are looking for something sweet to end the meal with, be sure to try out their Signature Coconut Jelly, daily made with fresh coconut.
Reservations are strongly recommended. Make Your Table Booking Today:
https://s.openrice.com/eKKSB01SEO200~uxhpeNw
4.The Fortune Cookie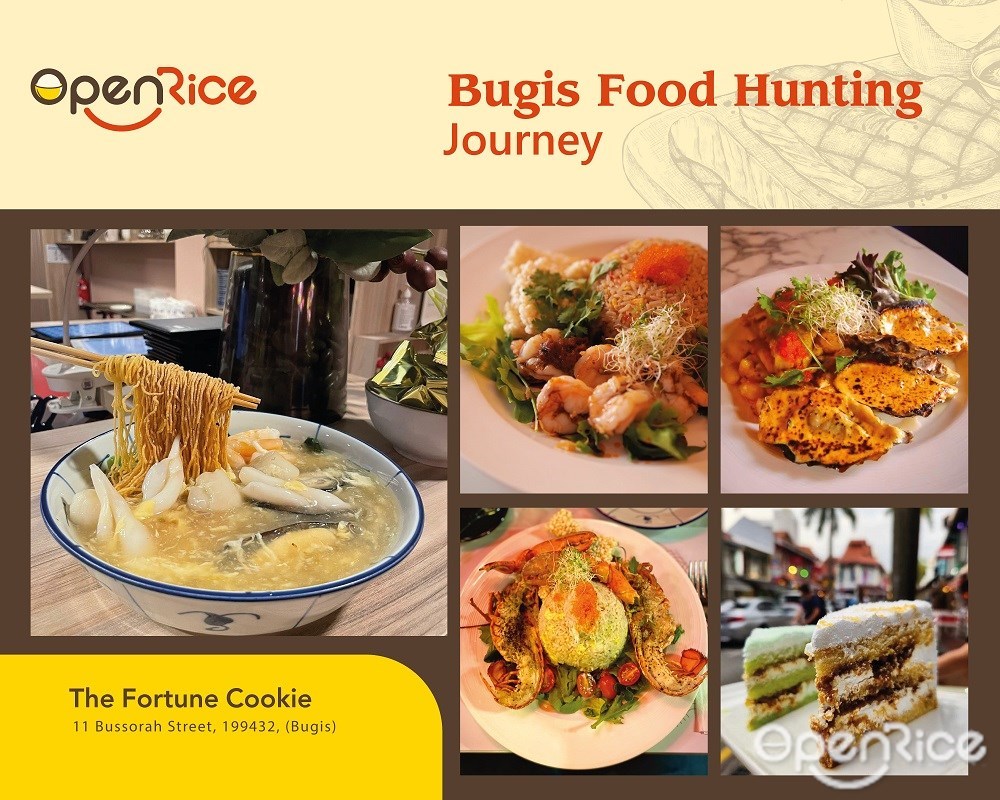 Located at 11 Bussorah Street, The Fortune Cookie is a Muslim-owned restaurant that has a capacity of 100 to let all diners Indulge in the uniqueness of the fusion food for the soul with a creative twist on familiar flavours. Their menu creations filled up the gap in the market for Halal Chinese cuisine, which has become a unique restaurant that brings people from diverse cultures together over good food and great company. Inspired by the legendary crispy cookie with a hidden message -The Fortune Cookie captured that same sense of wonder and imagination in every dish served with a delightful surprise in every bite. Be sure to try out the Oyster Omelette, Lobster & Mud Crab Fried Rice, and Lobster Flying Noodle. For dessert, Durian Serawa Creme Brulee will definitely bring a sweet ending to a memorable meal.
Reservations are strongly recommended. Make Your Table Booking Today:
https://s.openrice.com/eKKSB01ESS200~uxhpeNw
5.Armenor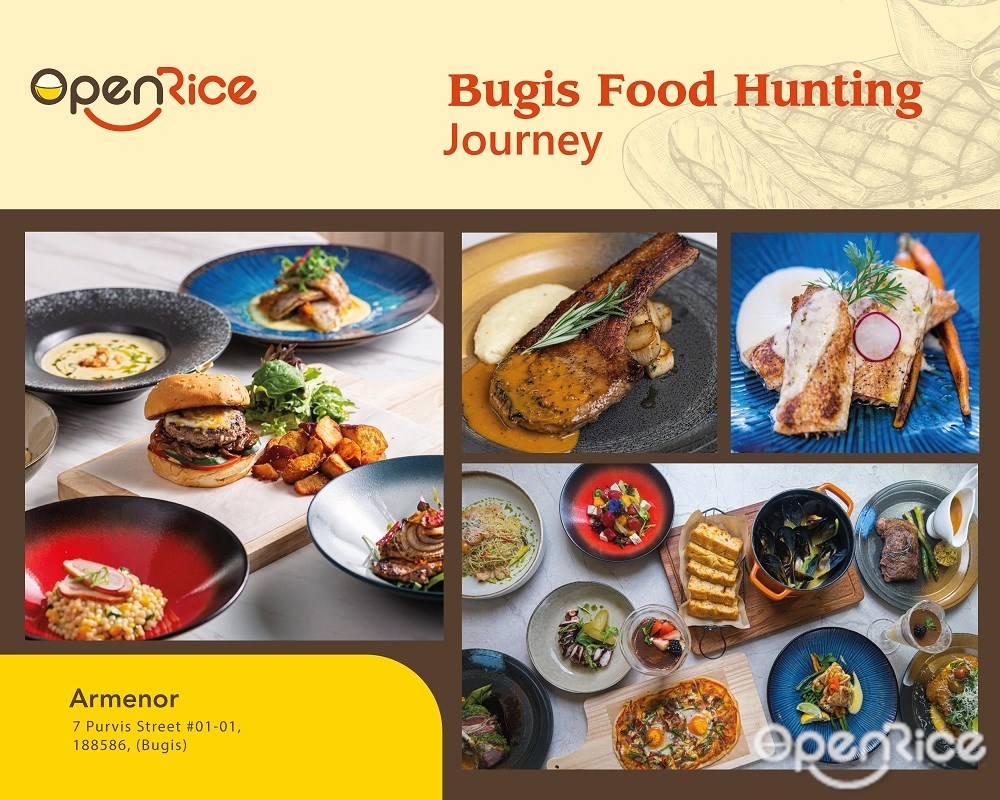 Located at 7 Purvis Street, Armenor is a casual European restaurant that serves classic European delights with a modern twist and at a more accessible price point. Founded by two brothers, Brandon and Martin, who are passionate about food & visited many restaurants and tried several menus from around the world, Armenor had become a restaurant known for its excellent cuisine and warm inviting environment. The menu is full of decadent offerings including fresh market cuts, seafood and inventive accompaniments. Among all the delicious dishes, be sure to try out the Moules Mariniere Blue Bay Mussel Pot, Sous Vide Kurobuta Pork, Sea Urchin Risotto, and Seafood Black Ink Pizza. For a sweet ending, try out the Poached Red Wine Pear, where juicy pear is simmered in red wine for an hour then chilled, served with Vanilla Gelato on side.
Reservations are strongly recommended. Make Your Table Booking Today: