As we all know, Theme restaurants often cater to tourists' desire to eat at novel or unique establishments. Many people believe that the food at a theme restaurant is less than high-quality food because so much attention is placed on executing the theme, but this is not always the case. We had gathered these 5 Garden-Themed Restaurant & Café list that offer great food selections in one of a kind dining experience under the unique nature garden environment.

1. Café Q Classified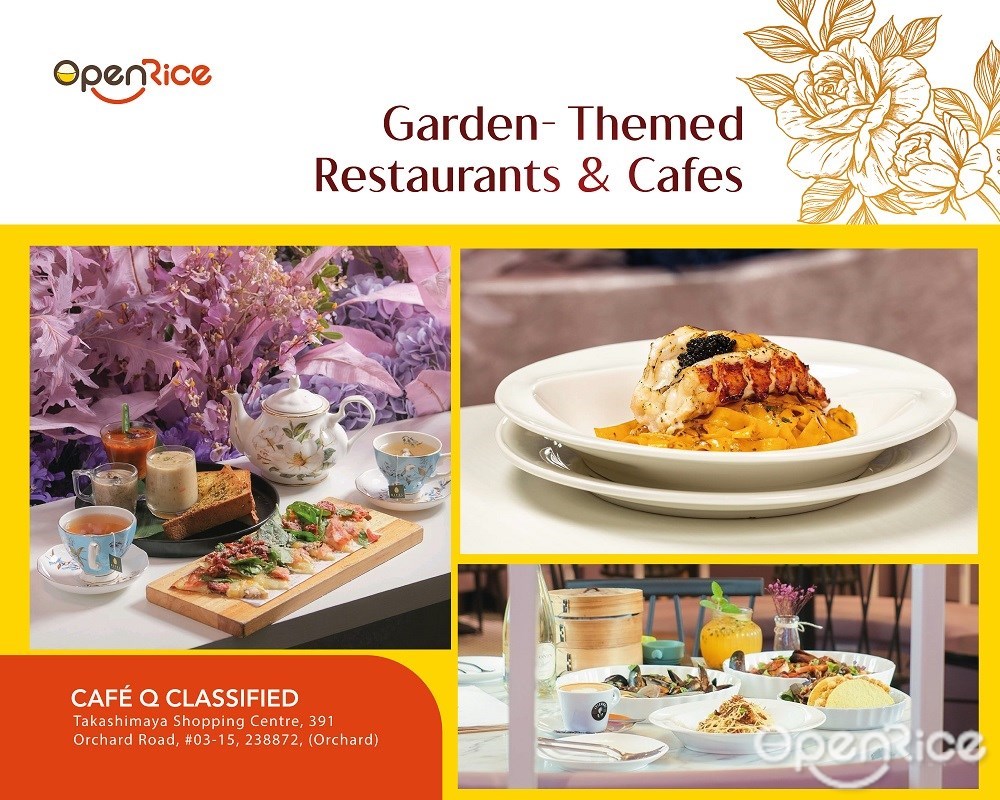 Q Classified cafes are gorgeous floral themed cafes inspired by the magical and mystical beauty and power of flowers. Flowers are indeed one of mother nature's most beautiful creations as it brings love, joy and happiness. They bring comfort and healing to the depths of our soul. Flowers bring color to our world and always make us feel better. This floral oasis at Café Q Classified is specially curated for your joy and well being. Imagine Enjoying a steaming cup of tea, a variety of hearty soup, and a slice of freshly made pizza in such a beautiful environment, it's definitely a culinary experience with twist. Besure to try out the signature Bulgogiwich, Famous Lobster Uni Tagliatelle with Black Truffle and Seafood Paella for sharing. For Vegan lover, be sure to try out the Roasted Cauliflower Tacos and Quinoa Maki Rolls as well.
Booking is strongly recommended, Click the link for booking:
2. Masons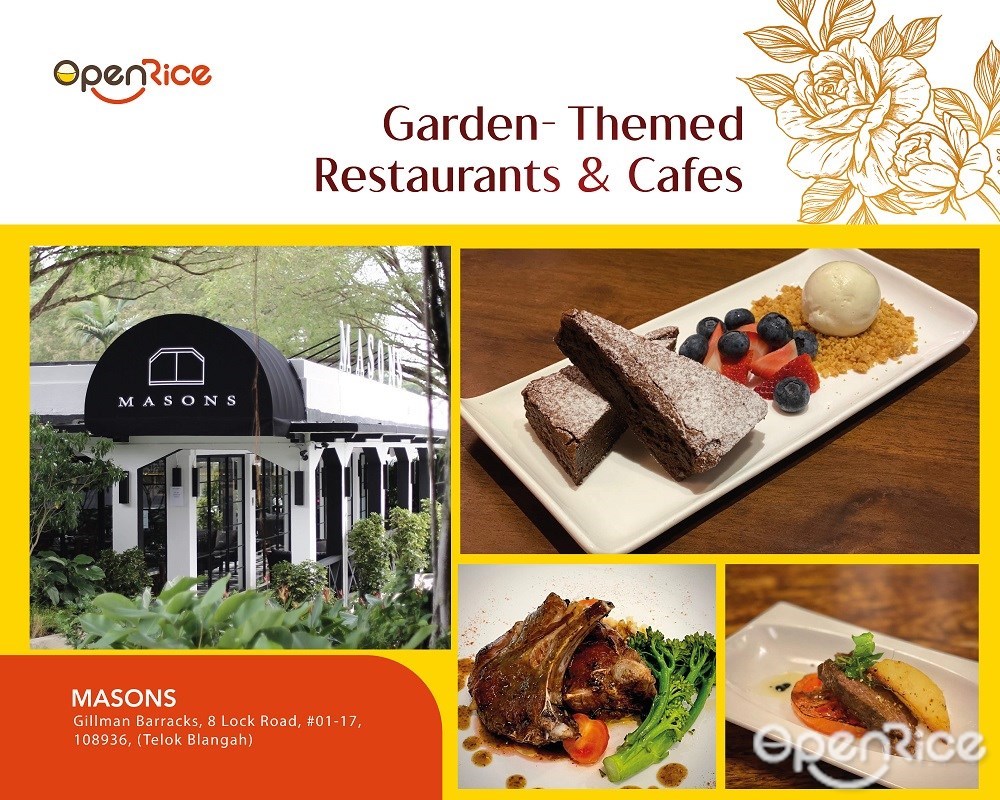 Well-known for their range of freshly made thin crust pizzas and pasta dishes using only the finest ingredients, Masons at Gillman Barracks provides the perfect place to enjoy a delicious meal and refreshments in its tranquil setting.
The British Colonial interior style are a small tribute to the building's heroic past tenants, designed a bar front that depicts the English Rose, as used on The Loyal Regiment's military crest, you will also find a delicious mix of Asian and Western favourites to tempt your tastebuds. Don't missed out the chance to try on some of their famous dishes such as: Roasted Duck Breast, Luxury Black Pepper Beef, Kong Pow King Prawns and Bourbon Smoked Ribs for sharing.
Booking is strongly recommended, Click the link for booking:
3. Prairie by Craftsmen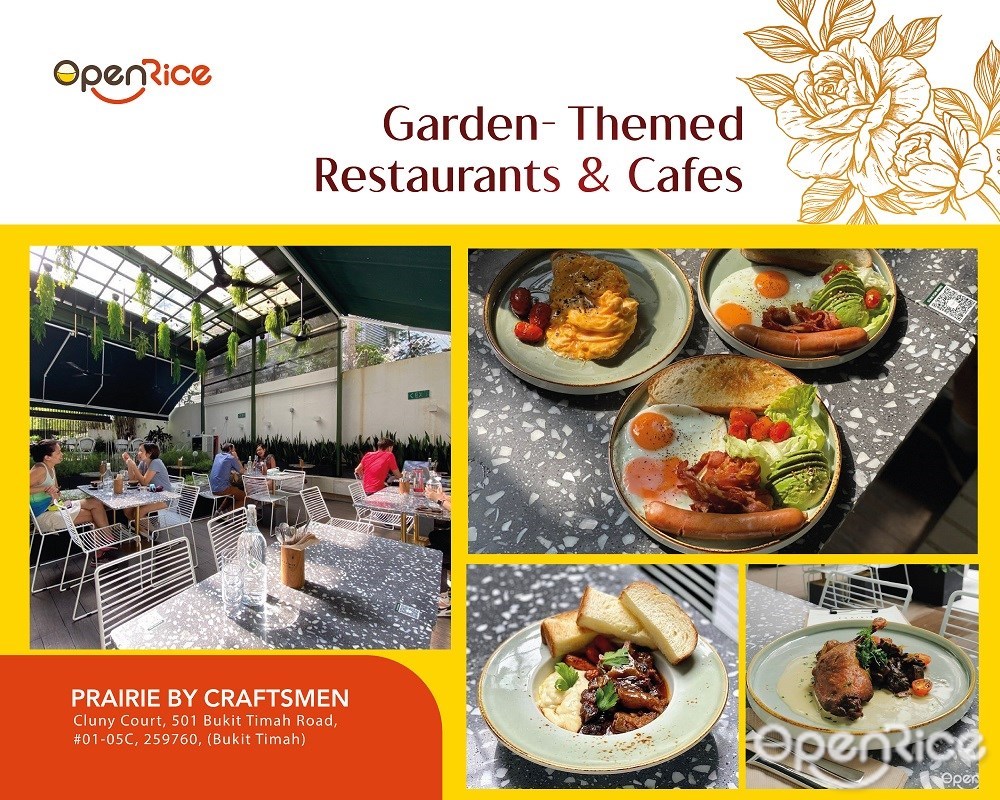 Dining in Prairie by Craftsmen are like a journey to Indulge in great food curated by the chef and coffees by Craftsmen Specialty Coffee. Prairie by Craftsmen is a café & restaurant with an outdoor alfresco dine-in concept where morning sun rays streaming through the rooftop glass panels and landing on your delicious and sumptuous breakfast, surrounding with greenery plantations in cozy space. Be it a warmth and lovely breakfast, scrumptious lunch with friends, or dinner plan with your loved one, Prairie by Craftsmen offers all in the menu. Be sure to try out the signature Toasted Sourdough With Kombu Butter, Beef Oxtail Slow-cooked to perfections sides with carrots, sautéed asparagus, broccoli, mashed potato & sourdough to dip in that juicy sauce, and Slow-cooked Duck Confit sides with potato lyonnaise, raspberry coulis & side salad.
Early Reservation are strongly recommended. Make your Booking Today:
4. PS.Cafe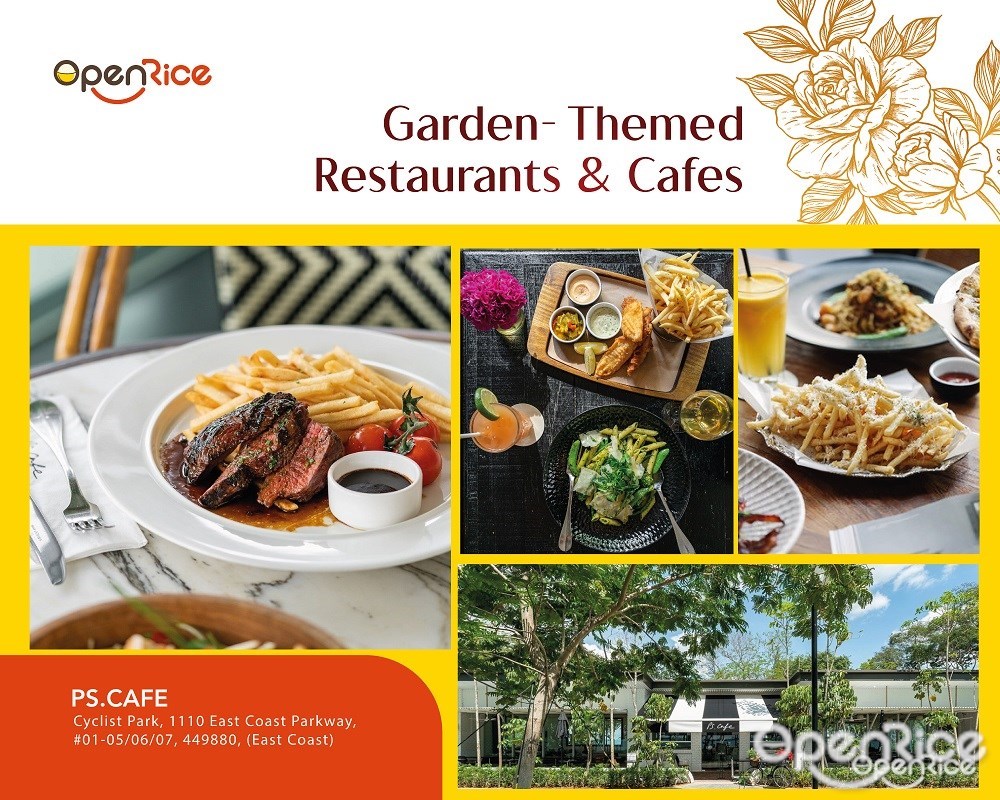 PS.Cafe opened in 1999 as a cozy cafe hidden within the Projectshop clothing store. This charming and understated spot quickly gained a following for its hearty takes on savory cafe classics, famous truffle shoestring fries and indulgent cakes, puddings and tarts. Thoughtfully detailed interiors, lush surroundings, friendly relaxed service and generous portions have made this homegrown Singapore brand an internationally recognized local favourite. PS.Cafe is the place for legendary brunches and lazy afternoon teas, romantic dates and friendly celebrations in beautiful surroundings. A Must try dish recommended is the Tiger Beer-Battered Fish & Chips.
Booking is strongly recommended, Click the link for booking:
5. Spruce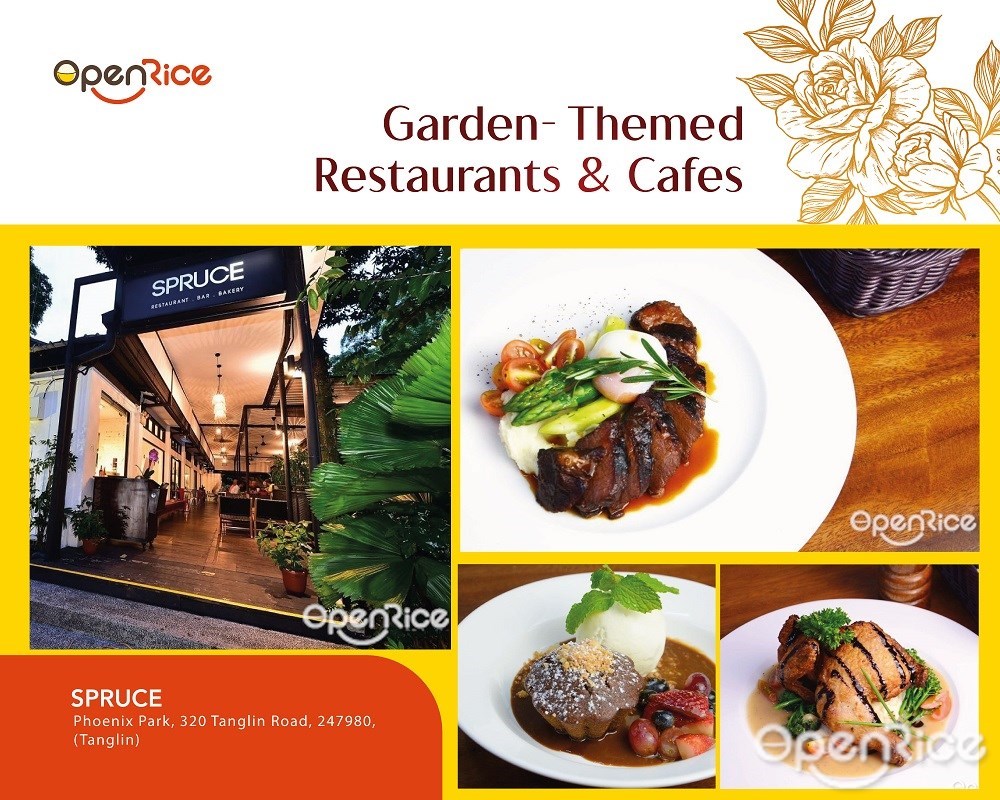 Tucking itself within the greeneries along Tanglin Road (a stone throw away from Orchard Road), SPRUCE Phoenix Park treats guests to an illusion of dining in a treehouse. With the alfresco area being surrounded by the lush green landscape, the ambience of this new outlet is relaxed and serene. SPRUCE's extensive menu of modern European dishes includes signature items such as The SPRUCE Burger, and the SPRUCE Prawn Pasta. Opened throughout the day and late into the night, SPRUCE's wide range of alcoholic beverages has captured the heart of its fans, providing options from the considerable collection of wine, whiskey, cognac, beer, and cocktails.
Booking is strongly recommended, Click the link for booking: