As many food enthusiasts may already know, the Michelin Star is a prestigious award given to restaurants considered the very best in a given city. Singapore is the first country in Southeast Asia where there are Michelin-starred restaurants and stalls. We've picked these five Michelin-starred Restaurants in Town that are highly recommended to try out.



1. Shisen Hanten by Chen Kentaro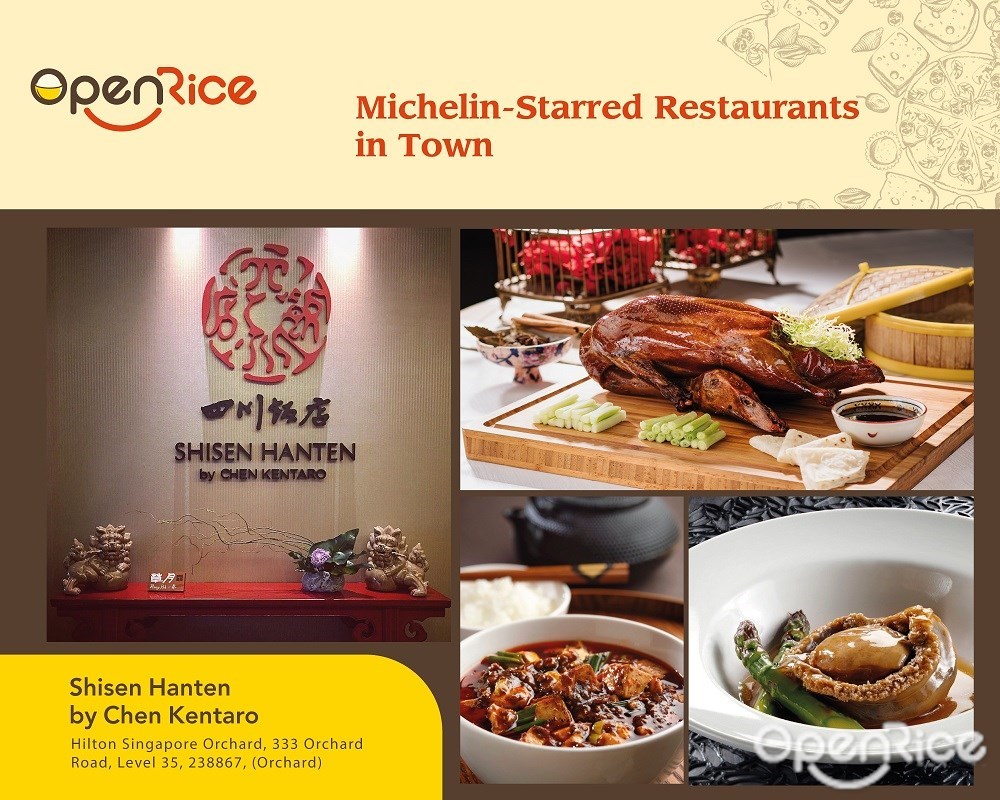 Located at the Hilton Singapore Orchard, Shisen Hanten by Chen Kentaro is a Two Michelin-starred Szechwan restaurant in town that carries on a family tradition started in Japan in 1958. Executive Chef Chen Kentaro, grandson of Chen Kenmin, the "Father of Szechwan Cuisine" in Japan, and son of Iron Chef Chen Kenichi, aims to promote Szechwan cuisine through Shisen Hanten's signature dishes. The restaurant celebrates the seven basic flavours of Szechwan cuisine: sour, pungent, hot, sweet, bitter, aromatic, and salty. The restaurant uses supreme ingredients – in specialties such as braised Australian 4-Head Whole Abalone, Steamed Chicken with Sesame Sauce, and 'Chen's Mapo Doufu'. With its unique combination of Japanese techniques and Szechwan flavours, Shisen Hanten by Chen Kentaro promises a memorable culinary experience for foodies in Singapore.
Reservations are strongly recommended. Book your table today:
https://s.openrice.com/eKKSB01C50100~dku58go12
2. Buona Terra Italian Restaurant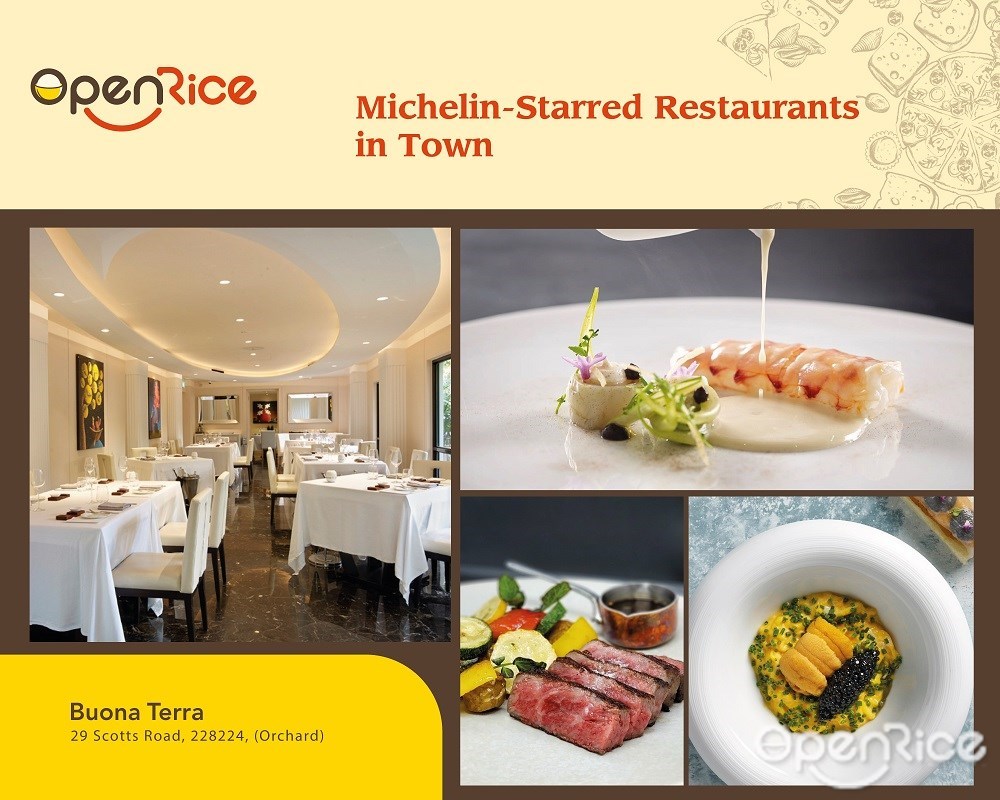 Located in an extended wing of Chateau Tcc, Buona Terra offers an intimate and charming dining experience. The restaurant's understated sophistication exudes the colonial charm of the main Black-and-White bungalow, while maintaining a casual ambiance. Buona Terra serves contemporary Italian cuisine shaped by the personal vision of Chef Denis Lucchi & had been crowned as One Michelin-starred in Singapore. Each dish is crafted with precision and attention to detail, highlighting the fresh and seasonal ingredients. From the delicate and flavourful appetizers to the hearty and indulgent main courses such as like Carbonara with Cured Egg Yolk Bottarga, Capesanta e Maiale (Scallop and pork belly), and Sigaro Esotico (Cigar wafer with exotic fruits) put a new spin on traditional taste. You can also pair your meal with a selection from the extensive wine list, curated to complement the cuisine. Whether for a romantic date or a special occasion, Buona Terra is the perfect choice for a refined and intimate dining experience.
Reservations are strongly recommended. Click on the link below for instant Table Booking :
https://s.openrice.com/eKKSB01hju000~dku58go12
3. Shang Palace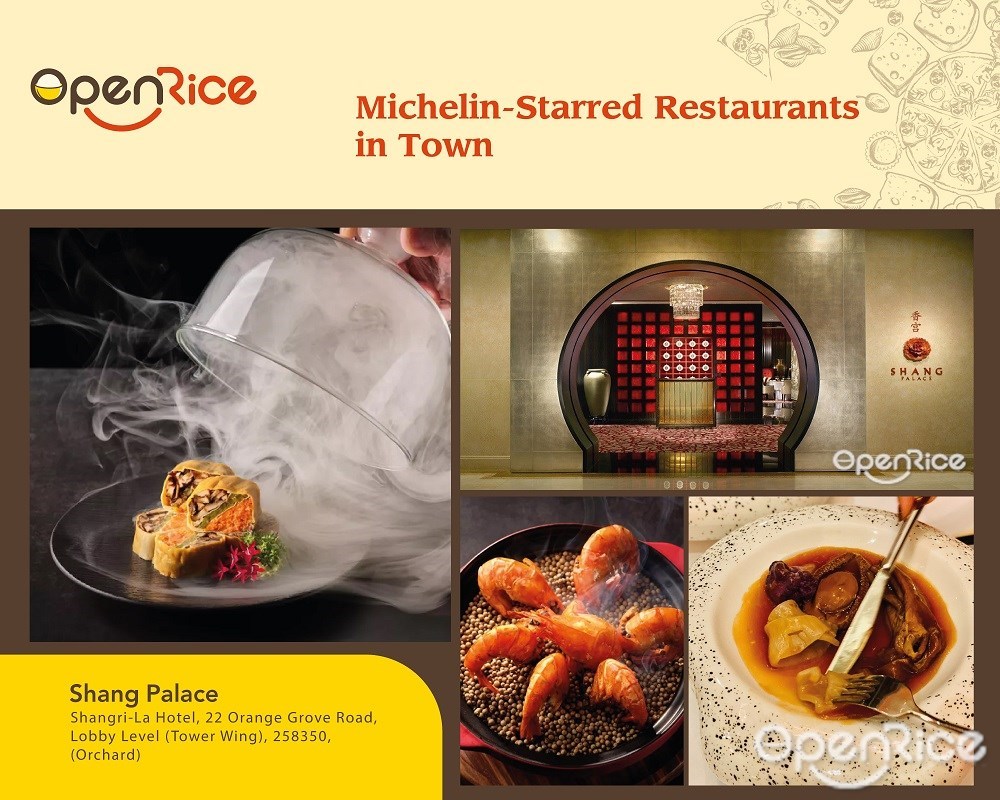 Shang Palace is a One Michelin-starred signature dining destination at Shangri-La hotels, the ultimate establishment for Cantonese fine dining. Helming the kitchen is Executive Chef, Mok Kit Keung, who previously helmed the Two Michelin Starred Shang Palace in Kowloon Shangri-La, Hong Kong. Chef Mok uses traditional techniques with a contemporary twist. His signatures include Sautéed Boneless Chicken Wings Skewered with Abalone and Mushroom, Steamed Lobster and Bird's Nest with Crab Coral Sauce, and Oven-Baked Cod Fillet with Egg White and Dried Scallops. The overall interior design of the graceful dining room reminiscent of Chinese garden where exquisite floral motifs take centre stage on the red glass ceiling with beautiful hand-painted art on the walls.
Reservations are strongly recommended. Book your table today:
https://s.openrice.com/eKKSB014ru000~dku58go12
4. Anglo Indian Cafe & Bar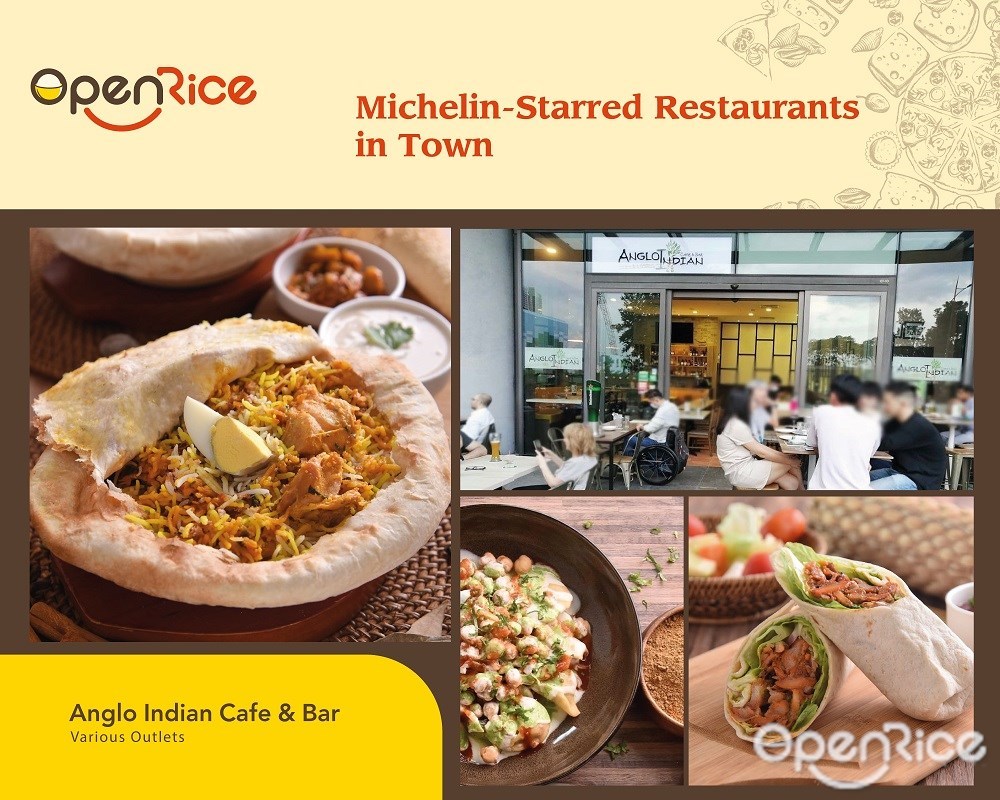 Listed as The Michelin Bib Gourmand 2019 Guide, Anglo Indian Cafe & Bar is a place where you can enjoy a list of exotic taste of Indian delicacies cooked and prepared by team of culinary with the freshest Indian spices and homegrown methods of stewing, grilling, and roasting. The fusion of the Indian preference for rice and breads with a strong inclination towards meat gave rise to the significance of Anglo-Indian cuisine, creating a menu that caters to global tastes and preferences from Southall to Singapore including seafood, tandoor-baked food, Indian breads, curries, chutneys, and soups. Be sure to try out the All-Time Favourite Dishes such as the Chicken Tikka Masala, Butter Chicken, Indian Railway Mutton Curry, & Goan Fish Curry.
Reservations are strongly recommended. Book your table today:
https://sg.openrice.com/en/singapore/restaurants?chainId=10001404
5. True Blue Cuisine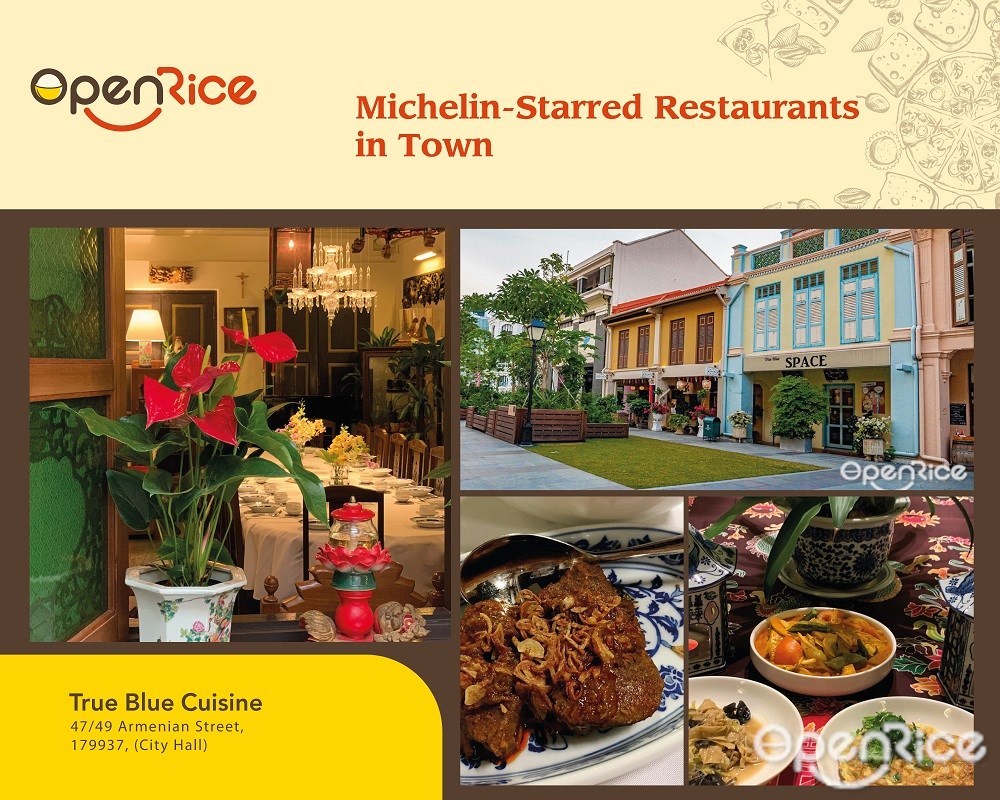 Located at Armenian Street, True Blue Cuisine is more than just a restaurant. Listed as The Michelin Bib Gourmand, True Blue Cuisine is the Must-Visit if you are looking for an all-round experience of the rich Peranakan culture. With its inviting decor all around the corner and various selections of authentic Peranakan delicacies, no doubt it gives a sense of nostalgia as if a journey of walking into the living heritage of Peranakan. Be sure to try out some if the signature dishes such as Ikan Bawair Goreng Sambair (fried pomfret spicy paste), Ayam Buah Keluak (chicken stewed with black nuts), Itek Sio (Duck braised in soy sauce) and Ngoh Hiang (Minced chicken and prawn meat rolls). There are also private dining rooms available with unique interior themes (The Manek Room, The Intan Room & The Sulam Room) to cater for big groups of diners or private occasions.

Reservations are strongly recommended. Book your table today: