Singapore is surrounded by the ocean which become part of our culture and way of life. Living in a country with great culinary and fresh seafood resources, no doubt that seafood lover are lucky and spoilt by choices and varieties of restaurants and seafood selections to choose from. Here are our top 5 suggestions for the best Chinese seafood restaurants in town.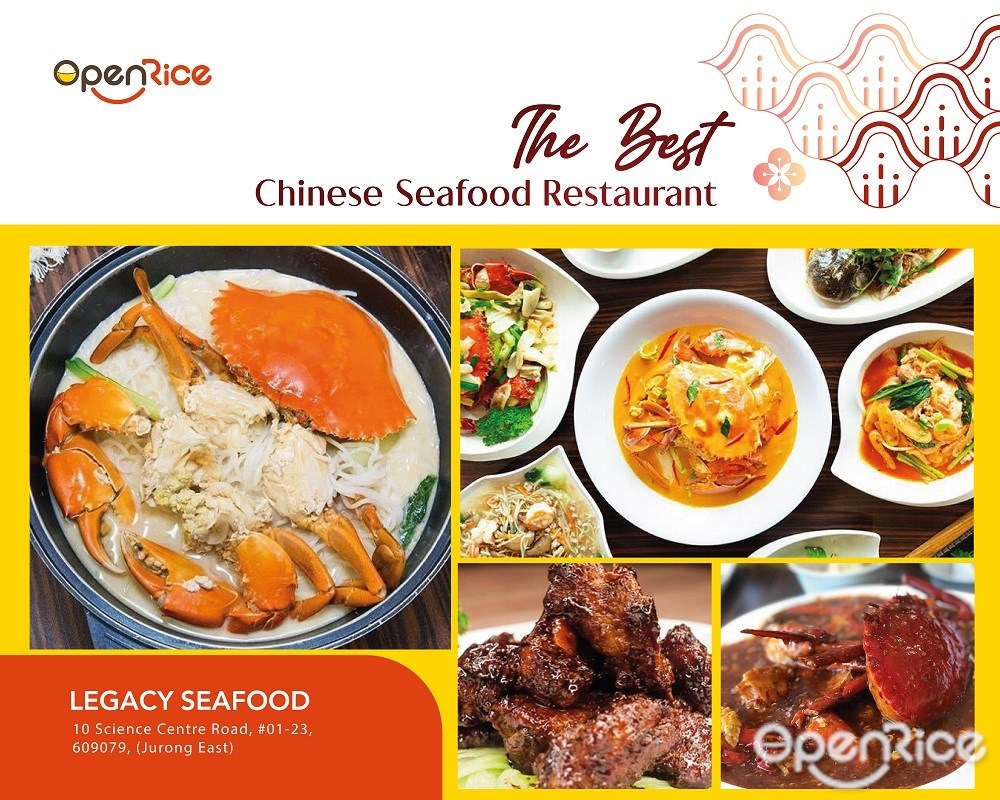 Located at Jurong East, Legacy Seafood are well-known with casual dining ambience meets exciting Tze Char dishes, be sure to discover new combination of flavours in their special recipes, and immerse in finger-licking sauce complementing the soft crab meat that will hook you into coming back again and again. Legacy Seafood offers crowd favourite seafood dishes only from the best and fresh ingredients. Be ready to get spoilt by wide selections of mouth-watering meals & experience relaxing and satisfying feasts with your Families and friends. Among the dishes category of succulent meat and savoury seafood that are loved across Singapore and overseas, don't missed out the chance to try on their signature dishes such as Claypot Crab Bee Hoon Soup, Guiness Pork Ribs, Chilli Crab, Salted Egg Fish Skin and Shimmering Sand Crab.
Booking is strongly recommended, Click the link for booking:
2. Red House Seafood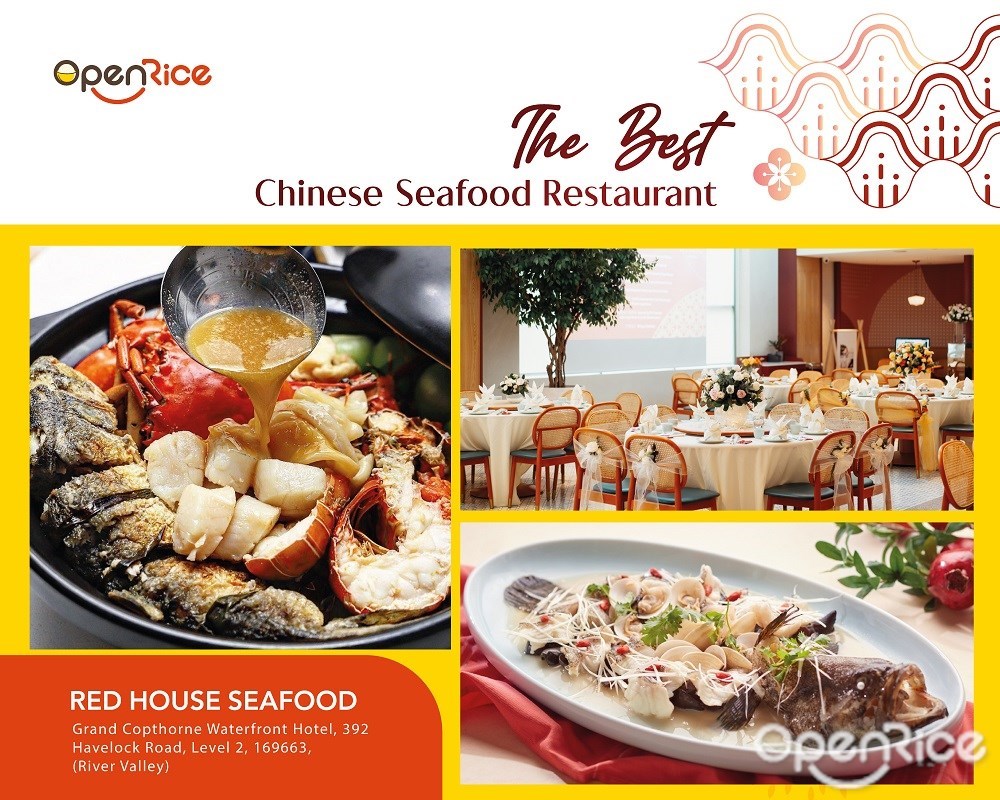 Established in 1976, Red House is a seafood restaurant specialising in Asian seafood dishes and Singaporean favourites. The chefs at Red House present these myriad flavours with `kung fu' finesse and skills in dishes such as Braised Fish Meat Noodles, and the Crab Meat Pao Fan. Apart from such showpieces, familiar favourites on the menu include the Signature Chilli Crab, and Lobster in Signature Creamy Custard Sauce. A BBQ section exclusive to its newest outlet at the Marina Waterfront Promenade – The Esplanade, is also available with items such as Chicken Satay. Key cherished ideals such as honesty, provenance and cooking from the heart have served the brand well over the years and continue to do so as the team takes no shortcuts in serving up food that is thoughtfully prepared at a reasonable value.
Click on the link below for booking:
3. Tekong Seafood Restaurant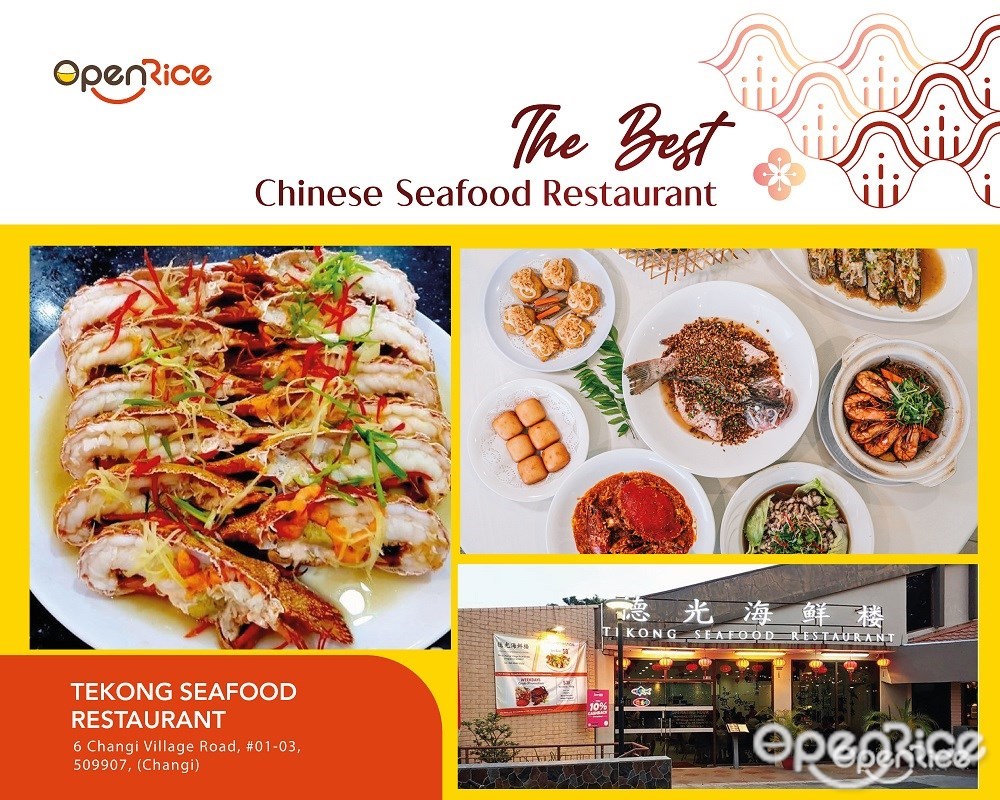 Formerly in Pulau Tekong, Tekong Seafood Restaurant has been in the business for over 35 years and these days you'll find Tekong Seafood Restaurant in the heart of Changi Village. Tekong Seafood Restaurant specialise in local seafood dishes where the chef and crew are passionate about serving all diner with only the best. Much of the seafood is caught locally by local fisherman so you can be absolutely certain of its quality, and the chef spice and flavour all dishes in a way that never overpowers the taste of the meat. Other than the must-try famous Chilli Crab, you'll find plenty more dishes to try out such as the Steamed Caipo Fish, Salted Egg Yolk Crab, Nyonya Steamed Fish and the Ginger & Spring Onion Lobster.
Booking is strongly recommended, Click the link for booking:
4. TOTO Seafood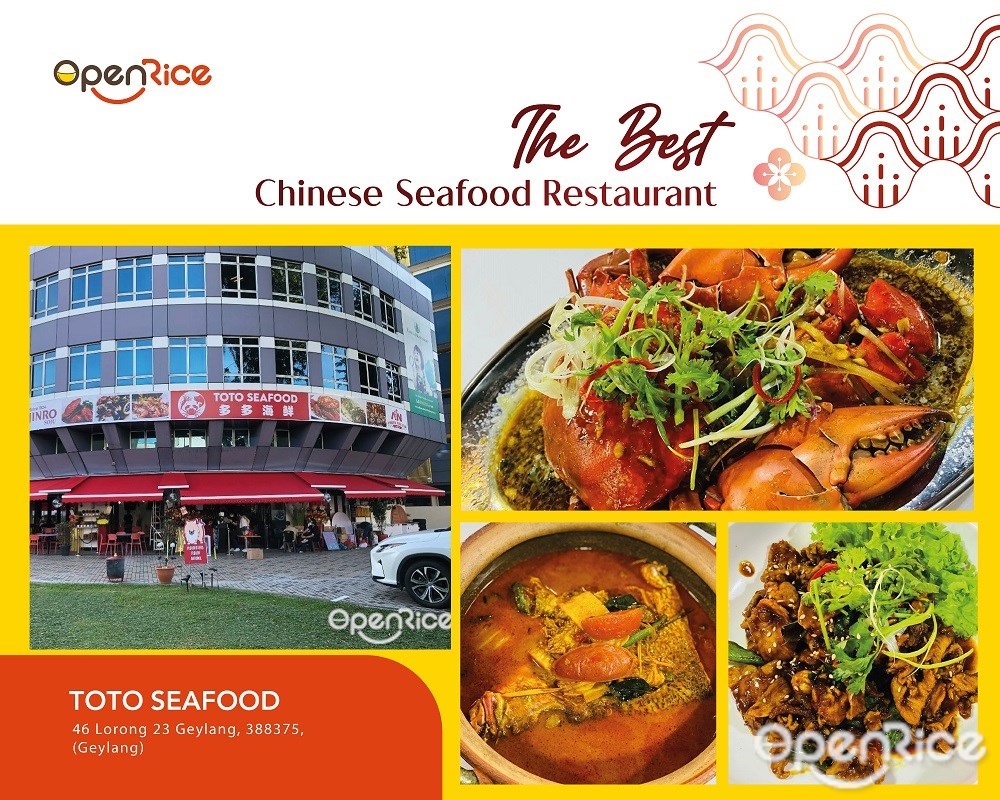 Located at Geylang, TOTO Seafood is well known as the Chinese restaurant with various selections of seafood & poultry dishes served in Chinese style. It is also a pet-friendly restaurant where diner with pet can enjoy their food while there's a big grassy field for dogs to run around. If you can't made up your mind on choices, their friendly staff are there to offer their help without hesitation. Be sure to try out their signature dishes such as the Homemade chilli or black pepper Crab, Chef Speciality Fish Head in Batong Sauce, Egg-style Steamed Wild Red Tomato Grouper, Golden Silk Cream Butter Prawn and many more. For Pountry dishes be sure to try out the Ipoh DongPo Pork with Man Tou, Superior Pork Rib, Praw Paste Chicken Mid Wings and many more.
Booking is strongly recommended, Click the link for booking:
5. TungLok Seafood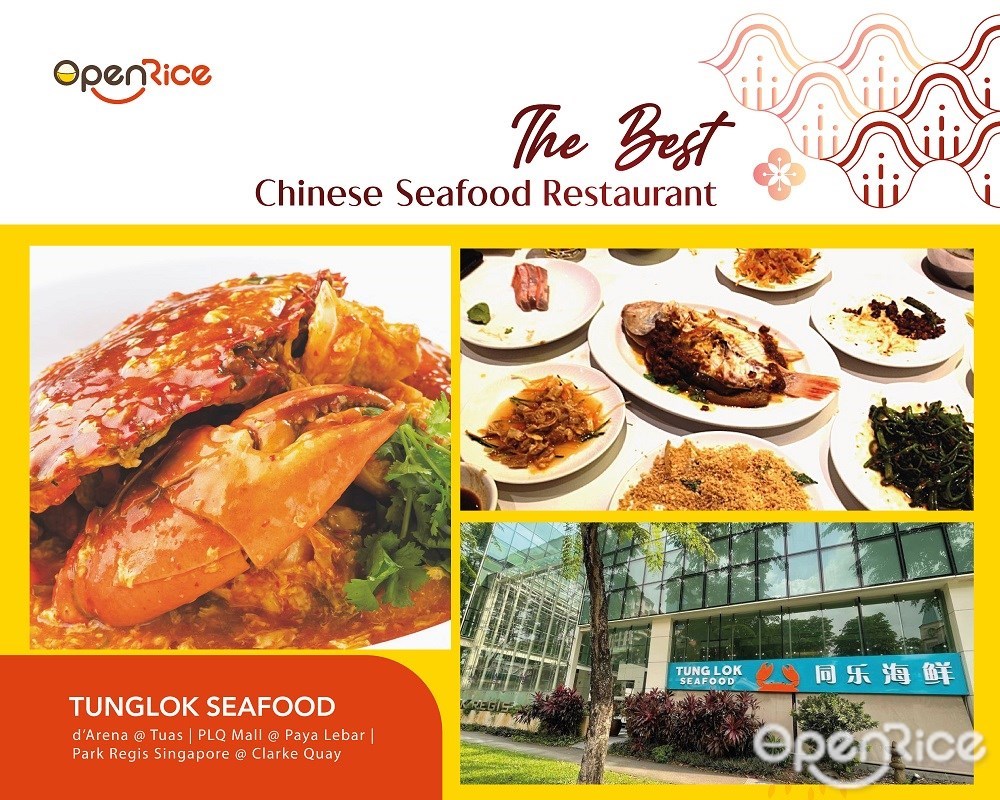 One of the best Chinese restaurants in Singapore serving Singapore-style seafood & had been voted top 3 in the best buffet category for the Asia One People's Choice Awards, offering the freshest catch to welcome seafood lovers from all parts of Singapore, TungLok Seafood specializes in the best of Singapore-style seafood prepared with the quality and standards synonymous with the TungLok brand. Perennial favourites are the Black Pepper Crab, voted the best in town, and Chilli Crab which uniquely combines orange juice and tomato sauce to create a finger-licking good gravy, perfect for slurping up with man tou. If you're into raw and fresh seafood like Bluefin tuna, Salmon, Kanpachi, Fresh Oysters and more, TungLok Seafood Platter is the ultimate platter that you must order. During the season of the Lunar new year, there are also various selections of menus from Ala Carte menu, Set menu and Premium Seafood buffet.
Reservation is strongly recommended. Book your preferred outlet today: