Singapore's culinary tapestry is adorned with the vibrant flavors of Indian cuisine. Influenced by diverse Indian regions, the city-state's food scene boasts aromatic biryanis, savory dosas, and creamy curries. We have discovered a list of restaurants that are worth visiting for a Curry-licious Food Hunt.

1.Dabbawalla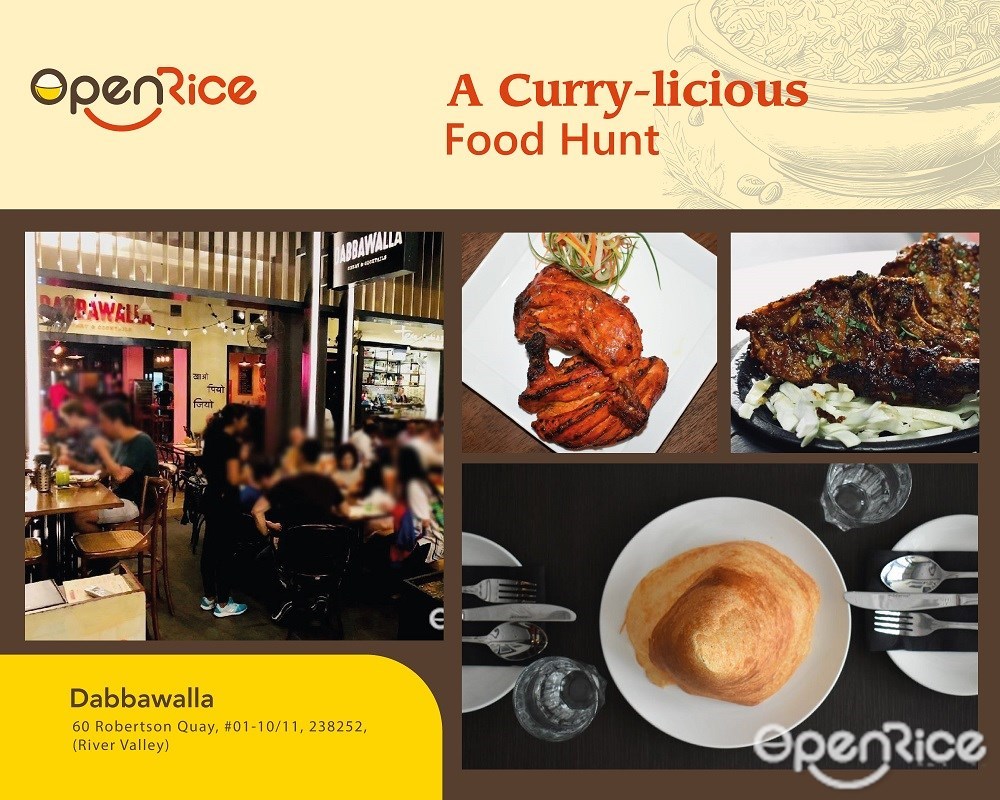 Nestled by the Singapore River in the upscale Robertson Quay vicinity, Dabbawalla stands as an intriguing fusion of contemporary and traditional elements. This Mumbai-inspired eatery emanates vivacity, showcasing the vibrant culinary essence of Mumbai through its audacious flavours. The heart and soul of Dabbawalla lies not only in its cuisine but also in the team's exceptional hospitality. It's setting effortlessly merges modernity with authenticity, creating a unique gastronomic haven. Patrons can indulge in an exclusive street food menu and specially crafted cocktails, a testament to Dabbawalla's commitment to providing an unparalleled dining escapade in Singapore. Be sure to try out some of their signature dishes such as Punjabi Samosa, Chicken Tikka Masala, Railway Mutton Curry and Assam Fish Curry.
Reservation is strongly recommended. Make your Table Booking Now:
https://s.openrice.com/eKKSB01w4y100~uxhpeNw
2.Namaste Curry House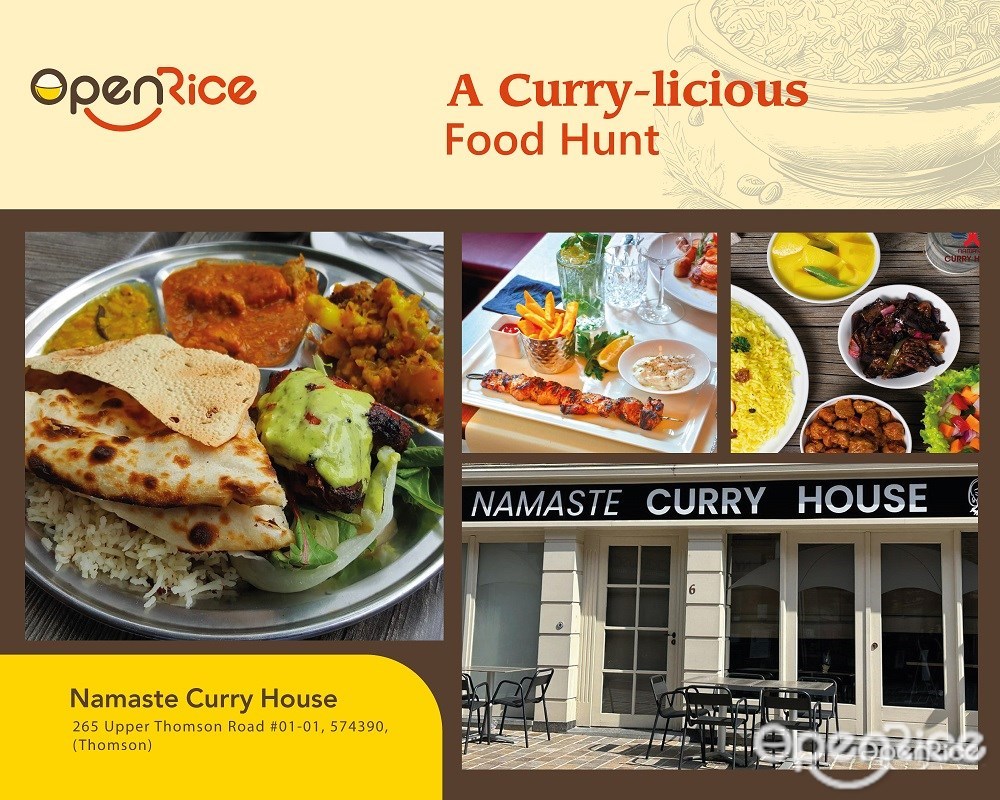 Nestle in the Upper Thomson Road, Namaste Curry House offers a tantalizing journey into the rich and diverse flavours of Indian cuisine. With its warm and inviting ambiance, the restaurant captures the essence of the culinary heritage. From the moment patrons step inside, the aroma of aromatic spices envelops them, setting the stage for a delightful dining experience. The menu at Namaste Curry House is a carefully curated symphony of traditional and contemporary Indian dishes as well as some mouth-watering fusion dishes. From the ever-popular curry selections to the fragrant biryanis, each dish is a masterpiece of authentic flavours and presentation. The skilled chefs blend a harmonious balance of spices, transporting diners to the bustling streets of India. Be sure to try out the Garlic Fried Canna, Lamb Chop Masala, Chicken Dum Biryani and Fish Tikka Masala.

Reservation is strongly recommended. Make your Table Booking Now:
https://s.openrice.com/eKKSB01FUe200~uxhpeNw
3.Kinara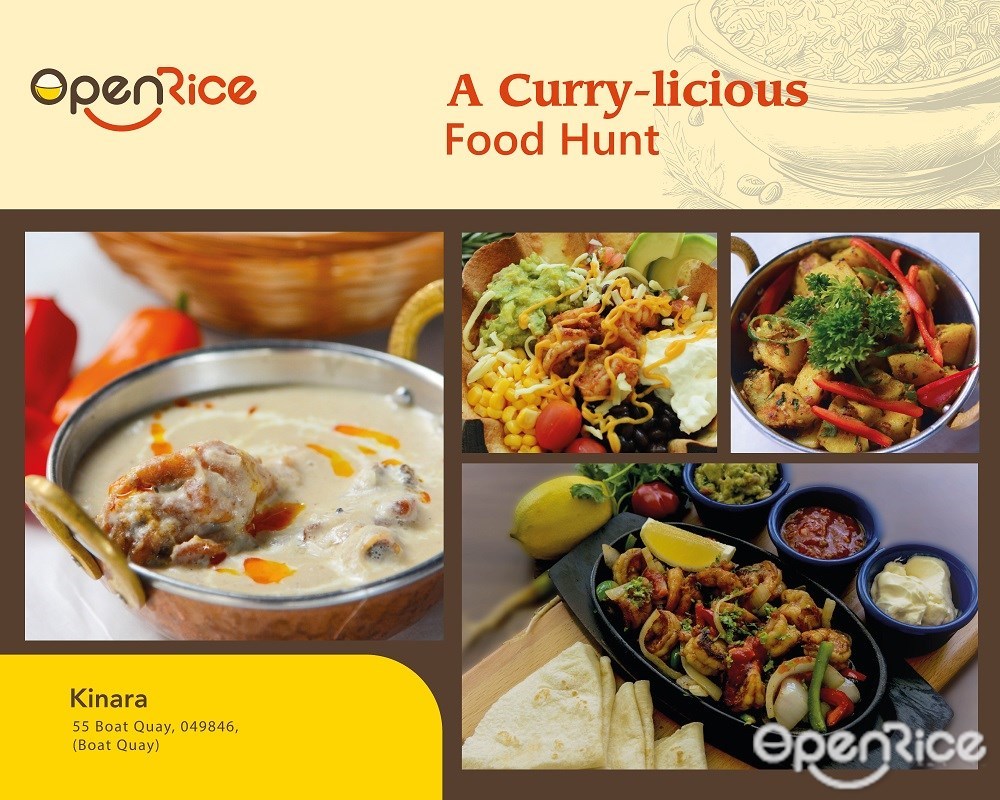 Kinara, which translates to "shoreline," embodies a metaphorical meeting point by the banks, now brought to life as an experiential venture in Singapore. Nestle in 55 Boat Quay, the restaurant unveils its exquisite vintage doors, meticulously transported from India to Singapore, fashioning an immersive dining affair that combines the comforts of home with tailored client-centric hospitality. Following a thematic Haveli style reminiscent of Northern India, the décor harmonizes with the culinary motif. Serving flavoursome North Indian cuisine, all the dishes reverberate with the region's essence. Among all the delicious delicacies, be sure to try out the Tandoori Khazana, Kebab Tashtari, Kinara Fish Curry and Paneer Chatpata Masala. For a sweet ending, be sure to try out the Gajar Ka Halwa - A pudding of grated carrot, ghee, sugar and spices.

Reservation is strongly recommended. Make your Table Booking Now:
https://s.openrice.com/eKKSB01MoG000~uxhpeNw
4.Aroma's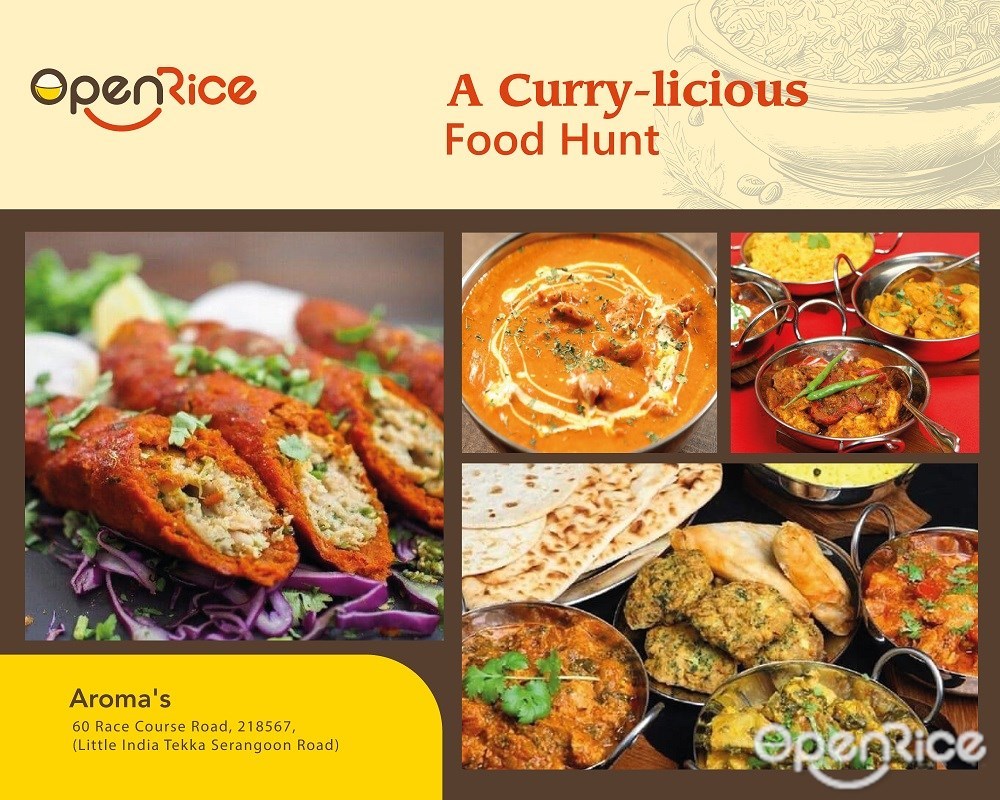 Having made a strategic shift from its previous establishment at Novena Ville, Aroma's of India has now taken up residence along the vibrant stretch of Race Course Road. Amidst this new backdrop, the essence of the restaurant remains deeply rooted in the rich and diverse flavours of Indian cuisine. Aroma's of India stands out not only for its delectable non-vegetarian offerings but also for its exclusive assortment of vegetarian delights. This careful curation of vegetarian dishes is a testament to the restaurant's dedication to providing a comprehensive and authentic Indian dining experience. Aromas of India continues to be a culinary destination where both the discerning connoisseur and the curious palate can explore the diverse tapestry of Indian flavours through its thoughtfully crafted menu. Among the must-try dishes, be sure to try out the Pani Poori, Honey Mustard Paneer Tikka, Mushroom Corn Masala and Prawns Briyani.

Reservation is strongly recommended. Make your Table Booking Now:
https://s.openrice.com/eKKSB01dXC100~uxhpeNw
5.Sexy Indian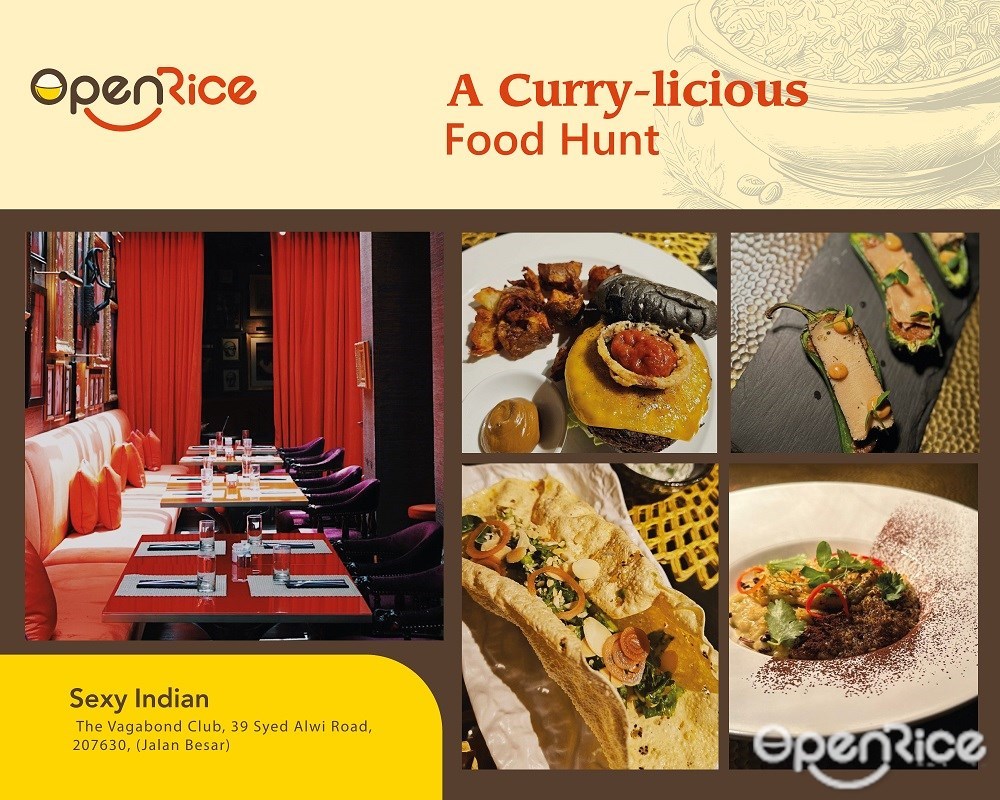 Nestle in The Vagabond Club, Sexy Indian introduces a refreshing approach to dining. This establishment is committed to delivering unadulterated, plant-based, GMO-free, and gluten-free nourishment. The focus is on the harmonious union of indulgence and well-being, permitting patrons to gratify their cravings while upholding their health. Sexy Indian's menu ingeniously marries traditional and contemporary elements, presenting an array of adored flavours from all corners of India. Every dish, meticulously crafted from scratch, incorporates the finest ingredients available. This dining venture operates under the belief that dining out should be uncomplicated, thus ensuring swift and efficient service that does not compromise on taste or quality. Be sure to try out the Masala Fries, Maharaja BBQ Burger, Kitchari Risotto and the famous Chef's Special Sexy Curry.

Reservation is strongly recommended. Make your Table Booking Now: