This is just a preview of the view you will get when you dine at Zafferano

There's more to Zafferano than meets the eye. We're all familiar with it being an Italian restaurant that offers an unobstructed view of Marina Bay. Located 43 floors up the Ocean Financial Centre in Collyer Quay, it's decked in glass walls and wooden floors, which are accentuated by the warm lights emanating from hanging lamps. The overall effect gives the restaurant an intimate vibe which is suited for private lunches or dinners. When you do get the opportunity to visit this Italian restaurant, you may be surprised on how most of the items are reasonably priced. An average anti pasti, a traditional first course in an Italian meal, may cost you about $20 over; while a normal pasta or meat course would range from $30 and above.
Crisp Foie Gras with Caramelised Peach, Brioche and Port Wine Reduction

The man behind the kitchen is new Executive Chef Fabio Cucchelli, who earned two Michelin stars from previous restaurants he helmed. His creations are unpretentious and comforting such as the Crisp Foie Gras with Caramelised Peach, Brioche and Port Wine Reduction ($22). Though the portion is small, the foie gras makes up for it – crispy on the outside but rich and oozy on the inside. You can gobble this delicacy up in 2 bites and trust us, you may want to order more.
But don't, for there are other items worth your tummy space. There's also the Seared Atlantic Bay Scallops with Citrus Salsa, Crisp Salad and Crispy Pancetta ($22). The scallops Chef used for this dish are thick and meaty, but the real highlight would be the crispy pancetta. How chef made it so thin, crispy, and packed with flavourful is just heaven on the palate. The main courses here are also worth mentioning. Whether you prefer fish or meat, there's always the right option for you. Meat lovers can just tuck in to Chef's signature of Fiorentina alla Brace ($168), a thick slab of chargrilled 900g Black Angus T-bone steak flavoured with oyster mushrooms, shallots, and bone marrow. Despite the price tag, this item can feed about 3 to 5 people, so it's still worth a try. As for those who like their fish, a popular choice is the Branzino Cartoccio ($68) –one whole seabass cooked in a bag to keep in the flavours from the olives, capers, tomatoes, and spring vegetables. The size of the fish is enough to make 3 to 5 people happy and satisfied.
Ravioli - you can't really leave Zafferano without trying Chef's own take on this popular Italian food. The definite showstopper is the Ravioli di Burrata ($24), a rich and cheesy serving of light burrata ravioli with basil, tomato pasta sauce, and roasted tomato confit.
Desserts are always a good way to end the meal at Zafferano. Do try the Tiramisu ($18), a big serving of lady fingers drenched in mascarpone cheese, coffee, and a bit of liquer. And of course, the Nocciole di Canelli ($19) where the main ingredient is done four ways: crumble, ice-cream, caramel and sauce. This dessert tastes like a more complex version of Ferrero Rocher, which many people might like. OpenRicer gninethree was lucky enough to dine at Zafferano and try a couple of their specialties. Here's what our member has to say: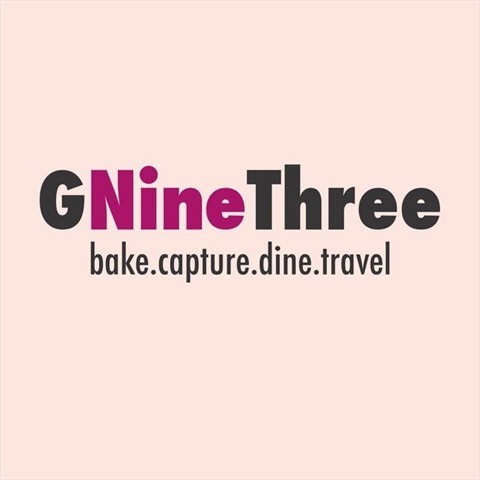 "The highlight of my evening was this Astice alla busara $86- a stunning Boston Lobster gratinated with crème fresche that created a dimension of body and richness to the sweet meat. And even though we were all stuffed after everything we ate, the raisin pilaf rice was simply irresistible with that homemade chili tomato sauce."

-

gninethree (OpenRicer)

--- Address: Ocean Financial Centre, Level 43 10 Collyer Quay, Singapore 049315 Tel. No.: +65 6509 1488 Operation Hours: Lunch Mon to Fri: 11:30am to 3pm (2:30pm Last orders) Dinner Monday to Wed: 5:30pm to 11:45pm (10.30pm Last orders for food) Thurs to Sat: 5:30pm to 1am (10:30pm Last orders for food) Closed on Sundays See Also: More new restaurants for a foodie adventure More Italian food to satisfy your tastebuds