Valentine's Day is coming up and the most romantic spot in Boat Quay isn't on the steps overlooking the river but Absinthe, a French restaurant with a cosy and charming atmosphere. The three-level shop house may be decked in green but the charming Chef Francois is no newcomer to the French cuisine scene. With a Southern French heritage, it bears no surprise that he certainly knows his French traditions and flavours, justified by each plate served with a side of "I told you so." His food makes it easy to fall in love with French cuisine and in case you were wondering – no love potions added here. New to the menu Every three months, the ala carte menu is updated and from what we've tasted, we urge you to be loyal followers to Chef Francois's creations. Return every three months for your dose of French fare. This time, new additions include Saint Jacques, Foie Gras Terrine, as well as vanilla Madeleines.
Saint Jacques - Seared Hokkaido Scallops sit atop a frothy bed with lemon thyme emulsion.
Foie Gras Terrine with a warm brioche.

The Saint Jacques ($26++) is a lineup of perfectly seared Hokkaido scallops served with braised daikon and entwined with froth. The scallops are done just before it gets too springy - soft but not undercooked. In fact, they were beautifully cooked. Why the sudden Japanese infusion with the inclusion of this dish? "Simply because they taste good," says the chef. The Foie Gras Terrine ($29++) resembles a three-tier cake layered with tender smoked duck breast. Its richness was almost akin to eating butter so the warm and fluffy brioche was a perfect supporting act, helping to cushion stronger flavours from the foie gras.


Vanilla Madeleines with chocolate mousse.

The vanilla Madeleines ($15++) come with a 20-minute wait as they are freshly baked-to-order but these dainty cakes are well-worth that anticipation. Light to the bite with a sweet glaze, they're the perfect dessert to end the meal with. To top it off, it comes accompanied with the unique Valrhona chocolate mousse – a dark chocolate with a smoky character. The classic pairing of vanilla and chocolate is one that can never go wrong. 3 more reasons why you should dine at Absinthe 1. Extremely well-priced wines – 150 over labels with an average price of $55++ per bottle. 2. The Seafood Bar – Picture a bar, and then replace the imaged rows of bottled alcohol with fresh catches of oysters and prawns ($10 for 3 pieces of Tiger Prawns). Oh and there's caviar too. Served with warm blinis, chive ad sour cream. 3. The Cheese Trolley – Over 8 selections of cheese selected by a cheese master in France are flown in for Absinthe on a weekly basis. Available all-day, daily. Did you know? The restaurant's name was coined after the old-fashioned green liquor, which was ragingly popular amongst writers and artists such as Ernest Hemingway and Vincent van Gogh – Until the ban came in 1914, due to claims of its psychoactive properties. OpenRicer ashleytok was lucky enough to try Absinthe's dinner set. Here's what our member has to say: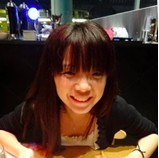 "The dinner ended of with a sweet note of Stewed Seasonal Peaches with Crumble and Peach Sorbet. This was somewhat unusual dessert. The peach fruit was warm, but without the fruit sweetness, which was nicely complemented by the peach sorbet. "

-

ashleytok (OpenRicer)

--- Address: 71/72 Boat Quay Tel.: 6222 9068 Opening Hours Mon - Fri: 12pm - 10.30pm Sat & Sun: 6.30pm - 10.30pm Photos courtesy of Absinthe. See Also: Enjoy the exquisite French cuisine at these places More places to get Western food