As lucky as we are, Singapore is a diverse nation with wonderful food culture and delicacies- Nasi Lemak for Breakfast, Peranakan food for lunch & a big feast over Chilli crabs and more.
In today's list, we are pampering you with 5 places where you can embark a journey of taste info some of our Favourite Local food places around Singapore.
1. Chinatown Seafood Restaurant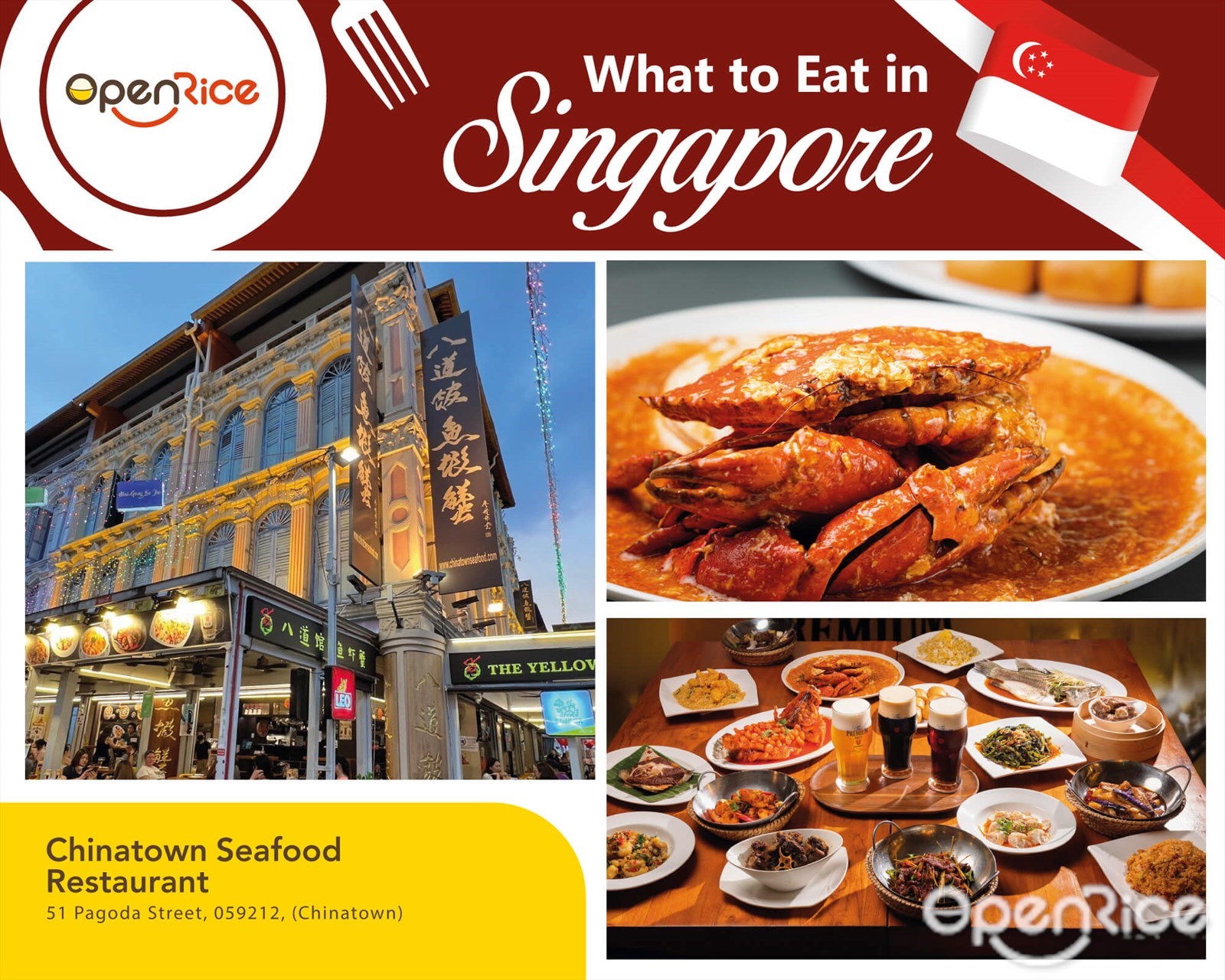 Craving for Seafood & Chili Crabs? Chinatown Seafood Restaurant' is one of the most famous seafood restaurants just a 2-min walk from the Sri Mariamman Temple. If you are a seafood lover, this is definitely a great place to fix your cravings. With wide range of live seafood choices such as fish, prawn, claim & squid to local savory dishes, fried rice, and local noodles selections that you can taste the "Wok Hey" in every dish served. And mostly just came here for their live crabs. Among their signature dishes, black pepper crab and chili crab is a must-try. If you're not a fan of spicy cooking style, the creaminess and savory Fried Crab with Salted Egg Yolk crab are definitely your choice.
Planning for a Seafood big feast? remember to make your booking in advance:
https://s.openrice.com/eKKSB01Sqm000~dJBV8_7bC
2. Daisy's Dream Kitchen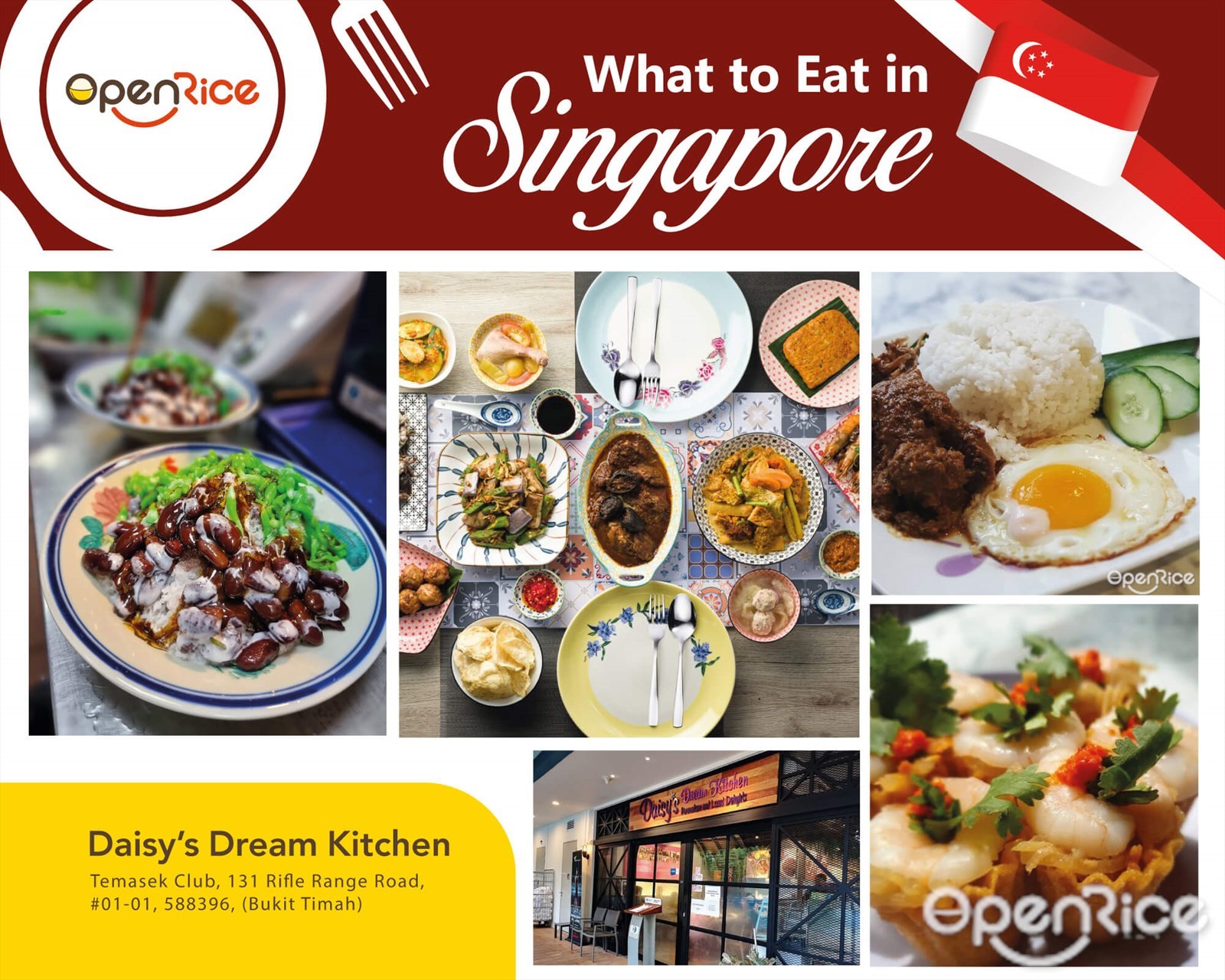 Located at Temasek Club, Daisy's Dream Kitchen Upbringing the culture and history of Peranakan through serving a table of home-cooking Peranakan dishes in a cozy and comfortable dining environment.The Founder of the restaurant- Daisy, had always dreamed of opening her own eatery. She was having breakfast at Tiong Bahru Market eight years ago when she stumbled upon a vacant stall for rent and at age 60, her dream came true.These home signature recipes have been handed down for the past two generations. A Must try dishes on the menu are the Babi Buah Keluak, Sayur Lodeh, Babi Ponteh, Black Ink Sotong, Assam Batang and the all time favourite Otah. A meal are not complete without a dessert, be sure to try out the Chendol with Attap Chee, Pulut Hitam & Bobo Cha Cha to end a great journey of the peranakan food dining experience.
Gather your family and friends for a scrumptious Peranakan dinner, Booking available at:
3. Friends Wok & Bak Kut Teh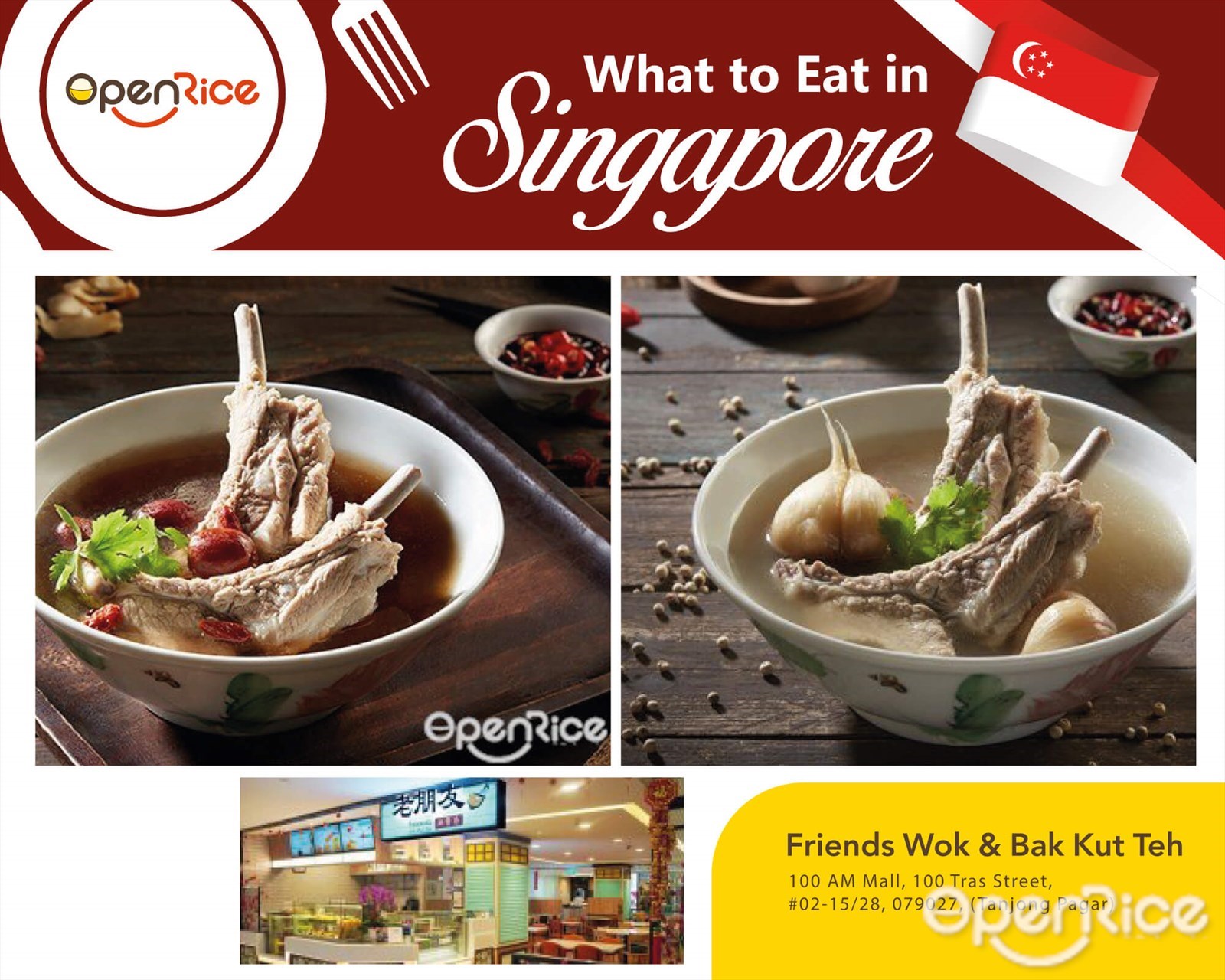 Friends Wok & Bak Kut Teh serves classic zi char dishes and 2 different styles of Bak Kut Teh which is Herbal soup and Teochew-style soup, showcases two signature renditions of Bak Kut Teh.. The soup is slow-brewed with pork bones for one hour to extract the innate flavours of each ingredient – rendering a rich and flavoursome broth that ensure every sip of goodness while diner still gets to enjoy that juicy meat ingredient in the soup later on. Cravign for more local delicacies? be sure to look for the Zi Char favourites category in the menu, flavour up your plate with local delicacises like Assam Fish Head, Thai-style Steamed Sea Bass, Prawn Paste Chicken, San Lor Hor Fun, Salted Egg Prawns , Braise Pork Leg and more. Breakfast & Special teatime menus are available too alongside with some freshly-made fried snacks like Butterfly Bun and Ham Chim Peng.
For a hearty meal with friends and family, Click the link below for booking:
https://s.openrice.com/eKKSB01JyM100~dJBV8_7bC
4. Muthu's Curry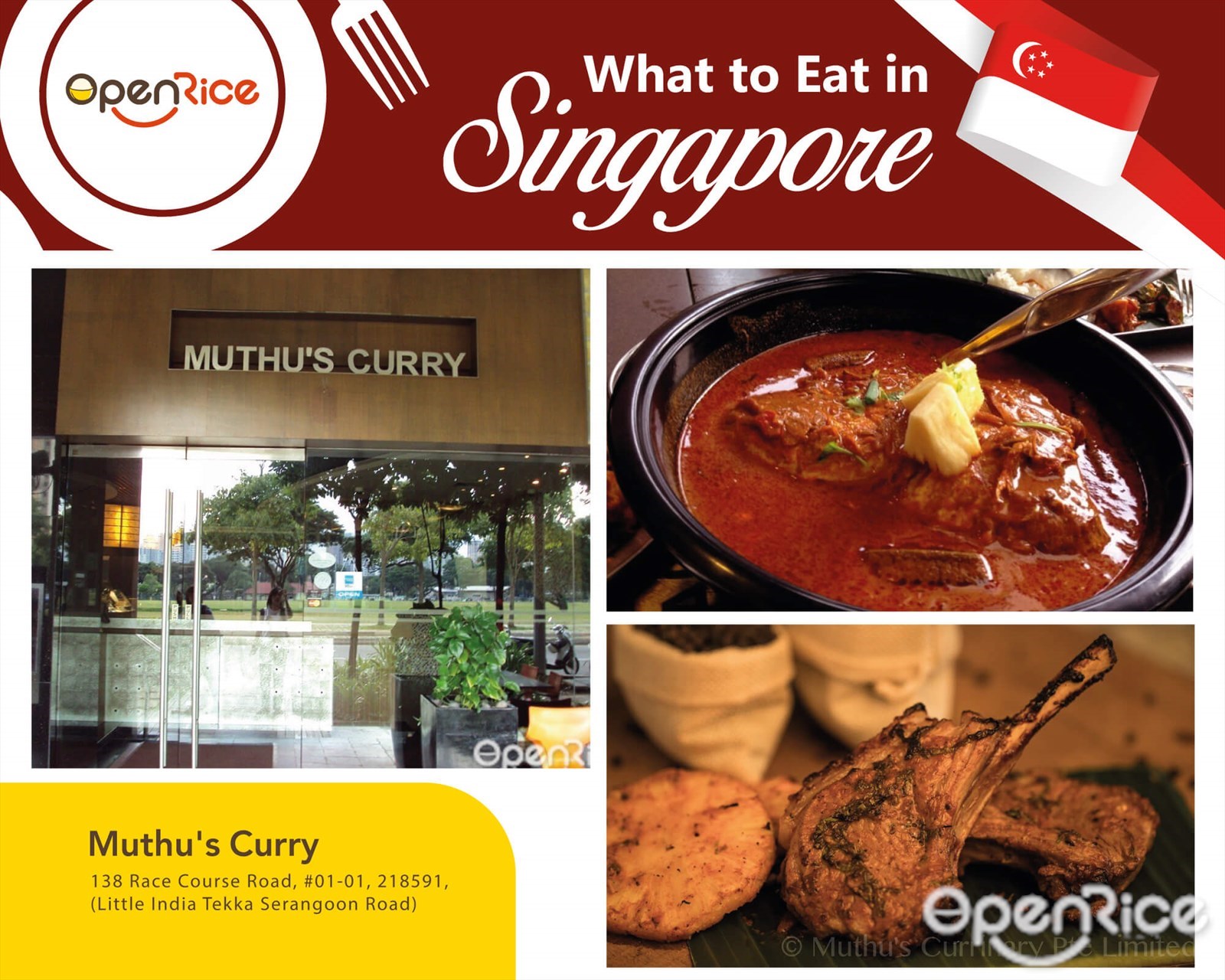 Muthu's Curry, a revered name in Singapore's food scene, has grown from its humble beginnings since 1969. Thanks to the acumen and resilience of the restaurant founder, Late Mr Ayyakkannu and the patronage of generations of Singaporeans. Muthu's Curry served a limited array of traditional Indian dishes, including the one that was Mr Ayyakkannu's own innovation: The Fish Head Curry in South Indian Style. Dining at Muthu's Curry is not merely eating. It is more of a gastronomic journey, a culinary experience that stimulates all senses. For over the years, Muthu's Curry has expanded to include several popular Indian dishes, while making a conscious effort to maintain the focus on the traditional cuisine from Chettinadu, replete with the freshest sea food, succulent meats and aromatic spices. You can find other wide varieties of dishes such as Tandoori Turkey , Lamb Rack Annas and more to complete your gourmet experience.
Booking are strongly recommended, Make your booking at:
https://s.openrice.com/eKKSB01cYy000~dJBV8_7bC
5. The Coconut Club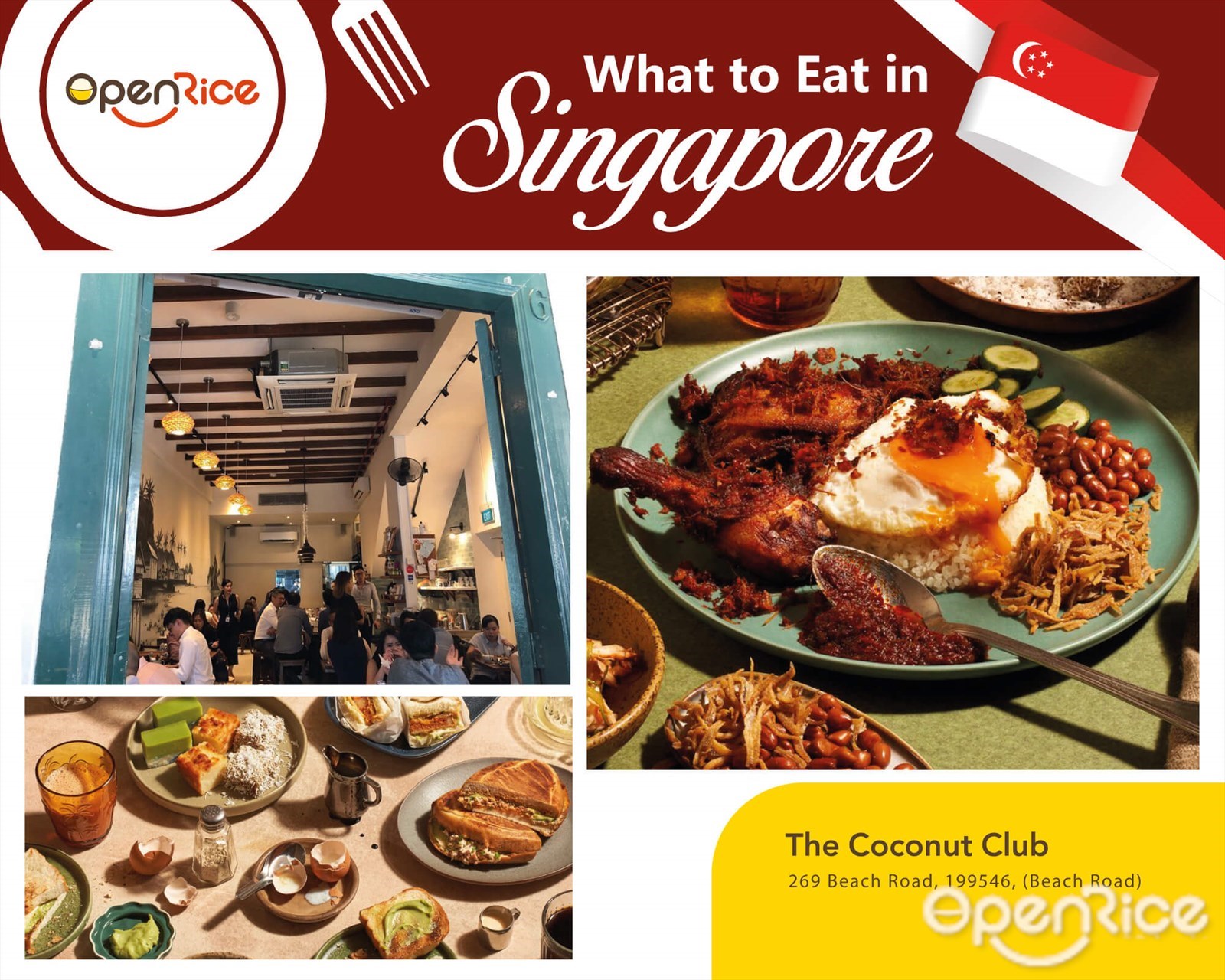 As per the name, The Coconut Club celebrate the love for food over fragrant plates of local delicacise with the main ingredient Coconut milk. It's more than just coconuttiness. It's a delightful creaminess that is divine—never greasy. with their unique blend of coconut milk that has taken years of research and meddling to perfect; specially cultivated and extracted using proprietary technology bubbling pots of using proprietary technology - offering equal parts complex and delightful in every dish served. You wouldn't want to miss out on your opportunity to try out their famous dishes when you're here. A Must Try: Nasi Lemak Ayam Goreng Berempah, Kerabu Udang Kacang Botol , Udang Masak Lemak and many more. What's more enjoyable than celebrating over fragrant plates of Nasi Lemak, bubbling pots of rendang and sticky, decadent kueh while sharing great food and lemak with friends and family?
Calling all your friends to share the lemak together? be sure to make your booking: